Earlier this year, news broke that Kelly Clarkson and her husband, Brandon Blackstock, were divorcing after nearly 7 years of marriage and two children together.
While the singer has remained mostly mum on the details surrounding the split, Clarkson recently spoke candidly about the breakup during a segment on her talk show with author Glennon Doyle and fellow singer Alicia Keys.
"Glennon, you write about the public fallout from your divorce. I'm obviously going through one right now," the "American Idol" alum said on Tuesday's episode. "It's horrible."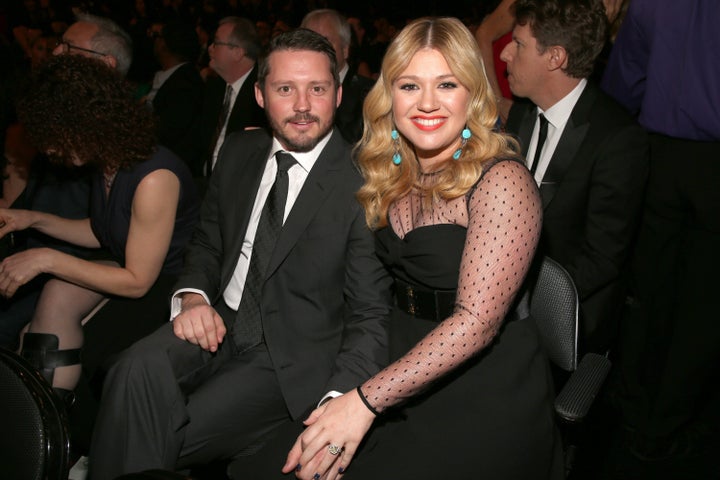 "There are so many hard parts. The hardest for me is the kids," she explained. "I always think as women, especially, we're trained ― Alicia and I were talking about earlier ― to take it all on and you deal with it and you're fine, but it's your babies that you worry about."
Doyle agreed the dealing with the kids is always the hardest part, explaining she had to break free from certain myths and stereotypes about broken families and the role of a mother in order to move on from her "broken" first marriage.
"We've all been trained to believe a good mother is a liar," the "Untamed" author said. "I didn't leave a bad marriage in spite of being a mother ― I left because I'm a good mother. And because a good mother is a model, not a martyr."
Clarkson said that particular sentiment from Doyle really resonated with her when she came across it.
"It was that thing I needed to see to make a step in my life," the singer said. "And not just for me, but also for my current husband."
"This isn't happiness. I feel both of us deserve better. Neither one of us would want this for our children," Clarkson recalled. "And it was like ― reading that line so hit home for me. And not selfishly, but for the family."
"It's like, well, I don't want this for anyone in this scenario right now," the talk show host added, praising Doyle for the "powerful piece of knowledge" she offered.
Clarkson previously revealed that she wouldn't go into too many details about the divorce, given that she and her husband both grew up in families of divorce as well.
"We know the best thing here is to protect our children and their little hearts," the singer said on the season premiere of her talk show in September.
"I'm usually very open and I usually talk about everything, but in this case I will talk a little bit here and there about how it affects me personally, but probably won't go too far into it because I'm a mama bear and my kids come first."
Popular in the Community