Kelly Clarkson performed "My Country, 'Tis of Thee" at President Barack Obama's second inauguration on Monday, taking the stage immediately after Obama finished his inaugural address.
The singer was joined by the United States Marine Band.
"I felt very good about myself, because I listened to her and I said, 'I really like her,' and then only later did I learn she had won 'American Idol,'" Schumer said. "So I was very glad that my tastes were the same as most of America's."
On Monday, Schumer responded to Clarkson's performance with just one word: "Wow!" Here's what Clarkson had to say for herself:
One of the President's favorite genres was celebrated at the Hip-Hop Inaugural Ball, where rappers 2 Chainz and MC Lyte and singer John Legend were honored at the Sunday night event.
Their speeches were far better received than an impromptu one by rapper Lupe Fiasco, who was reportedly pulled from the stage after an anti-Obama rant of sorts at the StartUp RockOn concert.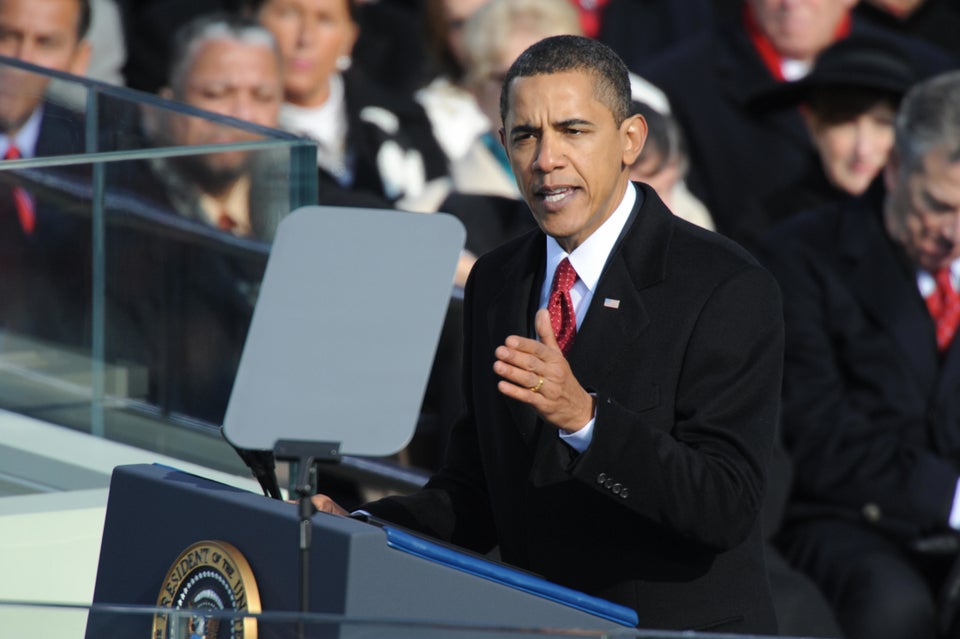 Presidents On Inauguration Day
Popular in the Community