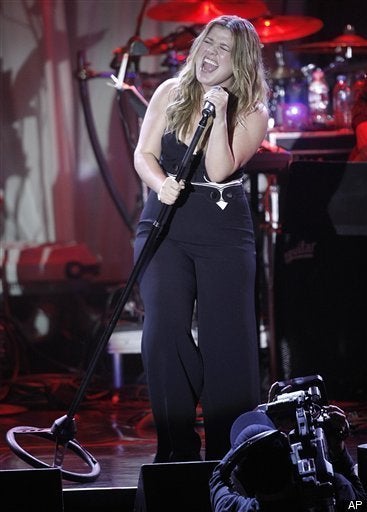 Kelly Clarkson unsuccessfully fought her record label not to release "Already Gone" as the third single off her new album, as the music is the same as the music from Beyonce's hit "Halo."
Clarkson co-wrote the lyrics and was provided the track by producer Ryan Tedder who had, unbeknownst to her, given the same track to Beyonce. By the time Clarkson heard Halo and realized what had happened, her album had printed and shipped and it was too late to omit the track.
"No one's gonna be sittin' at home, thinking 'Man, Ryan Tedder gave Beyoncé and Kelly the same track to write to.' " she said. "No, they're just gonna be saying I ripped someone off...

"I fought and fought" to stop it, she said, but couldn't. "In the end, they're releasing it without my consent," says a frustrated Clarkson. "It sucks, but it's one of those things I have no control over. I already made my album. At this point, the record company can do whatever they want with it. It's kind of a sh- - -y situation, but . . . you know, you learn."
Below listen to the two songs:
Popular in the Community