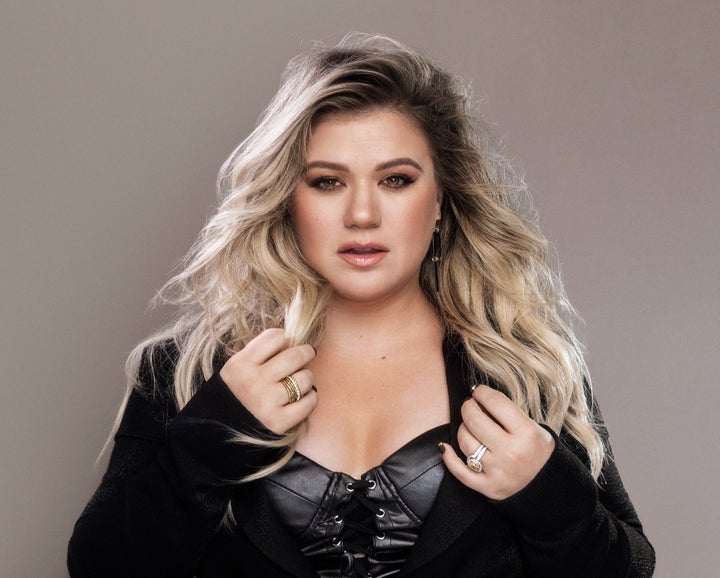 As a child, Kelly Clarkson would go on singing auditions. Oftentimes, they'd happen behind a screen so those listening couldn't see the person behind the voice; it was all based on merit.
But that didn't stop Clarkson from putting her best look, and attitude, forward.
"It was one of those things, I'd still get dressed up and I'd still do everything I would do if they were going to see me," Clarkson told HuffPost. "Sometimes, even if you're not feeling well, you have to do things to make yourself change your perspective or your mind."
The determination Clarkson showed as a kid still feeds her today and has helped push her forward, through good times and bad. After years of back-and-forth drama with the record label RCA (song selection disagreements, bullying accusations and more), Clarkson finally feels a sense of freedom. Now on Atlantic Records, the former "American Idol" star has been able to record the kind of album she's wanted to make for a long time. Called "Meaning of Life," the new set, out Friday, showcases Clarkson's powerful vocals across 14 soul-inspired pop songs, full of sass and charisma.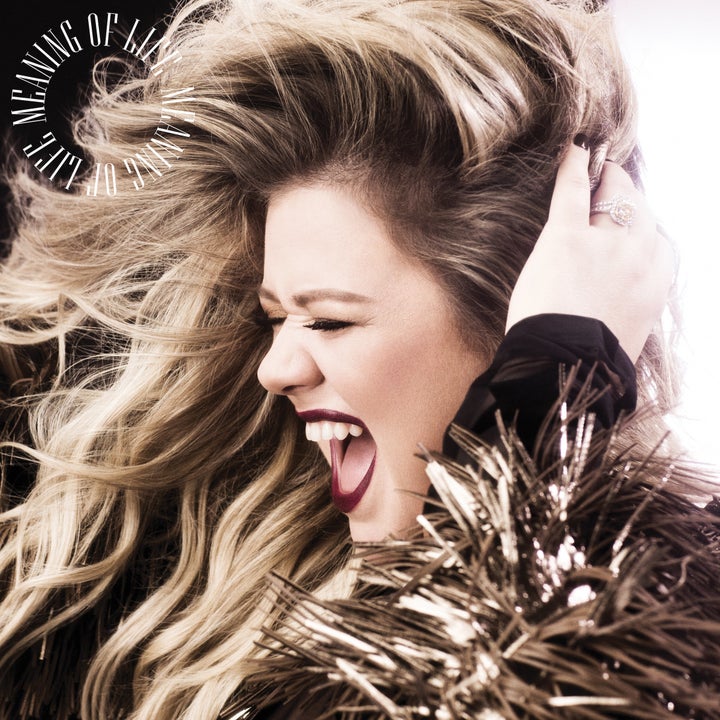 "My band will be like, 'I wish your personality would come through your records more ... It gets stripped out on a lot of your records. And it would be fun to make a record that your personality is at the forefront of that,'" she said.
With her personality on full display, Clarkson, 35, said she barely even had to think too hard about making this album, her eighth studio effort and first since 2015's "Piece By Piece." Everything came together organically, especially since she's in a good place in her life compared to her 20s when, she said, "it wasn't happening for me."
"I don't know, I feel like in my 20s it was hurdle after hurdle, and now I just get to pick the fun things I want to do. I get to work with the people I want to work with and I get to sing the music I want to sing," said Clarkson.
She's also at ease in her personal life, having been married to Brandon Blackstock for four years. They have two kids together, River Rose and Remy, and two children from Blackstock's previous marriage, Savannah and Seth.
"Our children are happy and healthy. I think, really, I was just incredibly happy," she said.
That happiness helped shape the scope of "Meaning of Life" ― from her vocals and songwriting down to the track selection.
"Walking in meetings with all these writers, I was just taking it all in. I really didn't want to focus as much on writing, even though I ended up writing four songs. But I just really wanted to make a record that I could focus on singing and put in my full potential as a singer … I know it sounds so cheesy," she said, adding, "You know when you're in such a great place? Everything just starts to make sense and falls in line. I always feel like when one thing is bad in your life and cancerous, it kind of bleeds into the rest of your life. I just don't have any of that right now. I love my life."
Not only does she love life at the moment, but Clarkson feels very comfortable in her own skin. She sings about that in the track "Whole Lotta Woman," which is shaping up to becoming one of her favorites.
"It is literally, in my years of singing either my songs or other people's songs, it's my favorite song to perform ever. The whole band says that, too. The brass, the horns and the girls' [vocals] are just next-level sassy," she said, noting that the song channels Aretha Franklin and James Brown.
And even if her life does hit a sour note, Clarkson can always think back to those childhood singing auditions. She can get dressed up and put a smile on her face.
"You pretend for a minute, and it reminds you of all the things you should be grateful for," she said. "Because at the end of the day I get to sing for a living. And there's a lot of people who want to do what I want to do ... I know it's a lot of compromise along the way — but still just try your best to make it work. I don't know, I guess it's just more of the high road that I like to travel."
"Meaning of Life" is out Oct. 27.