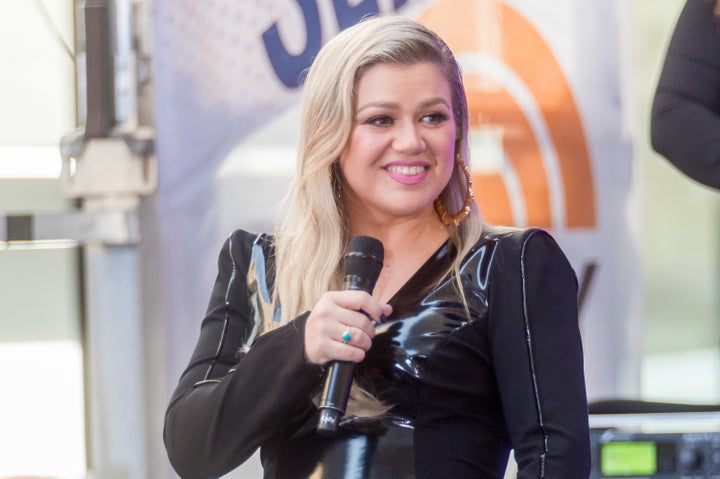 Kelly Clarkson had no qualms about standing up to an anti-LGBTQ tweeter who criticized her praise for a newlywed same-sex couple.
The couple, Kiana and Amanda Clark, got engaged after Clarkson invited them onstage during a 2016 performance. On Sunday, Kiana tweeted Clarkson a photograph of the pair in their wedding gowns.
Clarkson retweeted the image and sent her congratulations.
The image, however, didn't sit well with a Twitter user identified as Terri D. Fallis, who said she loved Clarkson's music but then rudely dismissed the two women, calling same-sex marriage "still a sin any way you cut it."
By Monday afternoon, Clarkson offered an inclusive response to the anti-LGBTQ tweet.
In 2017, she helped one of her fans, Alex Malerba, propose to his boyfriend, Justin Blake, when the two were ushered backstage after a performance in Las Vegas.
"I don't ever look at a fan as a gay fan or a lesbian fan or a straight fan – I don't ever look at that," Clarkson told PrideSource in 2015. "Fans are fans, and no matter what our lives are like, no matter what path we're on, music is the one thing that connects us."
Asked how she'd react if one of her children identified as LGBTQ and began dating a same-sex partner, she added, "I'd be like, 'Awesome! When do we meet him or her?'"
Popular in the Community