"Yes, You Can Make It In Fashion" is a new HuffPost Style series that profiles men and women across every area of the fashion industry and explores how they rose to the top, how they thrive and practical advice they have for young people trying to break into their world.
Cutrone became known in the fashion industry for her no-bullsh*t approach, fondness for donning head-to-toe black and lack of enthusiasm for wearing makeup. As a self-proclaimed "advocate" for helping young people with few connections secure fashion jobs, she has gone around the country offering teens and 20-somethings advice on how to launch publicity careers and make it in an industry known for its elitism.
We were fortunate enough to sit down with Cutrone in her New York office to find out how she became a full-fledged PR maven and how she manages to make big bucks in an industry that notoriously underpays.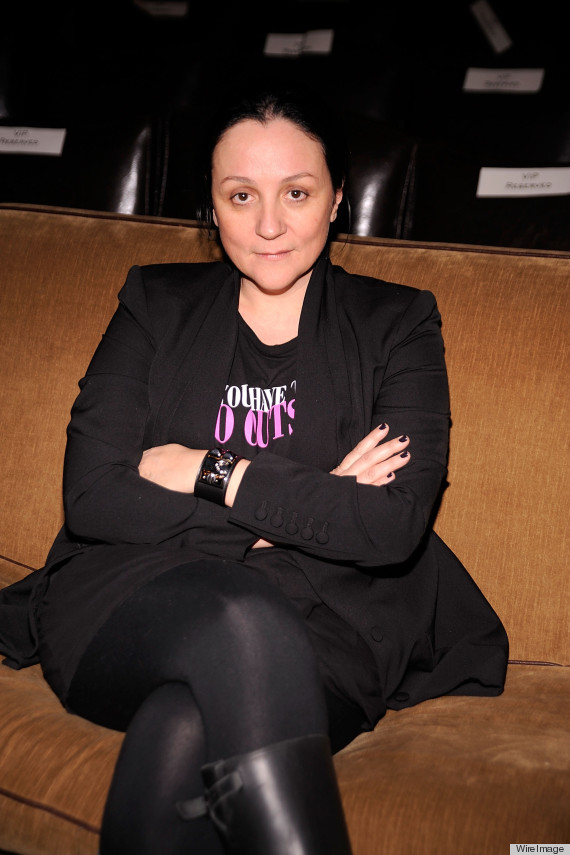 On the biggest misconceptions about fashion publicists:
Publicists like to talk a lot. They are flighty. They are not very smart. They are gossipy. It is a really easy and glamorous job and you don't really have to do much. Those, I think, are the biggest ones.
On the best experience to get if you want to go into PR:
It's hard to tell because I don't really think there is one right way to do it. I meet kids who have a communications degree and they don't know how to take a phone message. I think that it's not something that you can learn and most of the people that are teaching it at most of the colleges have never done it. I mean, I wouldn't want to learn how to do surgery from a textbook. I think that internships are a really great way to figure out if you like something or not. It's a really easy, non-committal way to figure out if you vibe with an industry.
On whether people who are new to the fashion industry should expect work-life balance:
I don't really know because you have to understand what work-life balance [depends on the] industry. When I look back on my life, I'm sorry that I didn't train myself earlier to to take better care of myself, Kelly the soul, Kelly the person. I think I spent way too many nights on the floor doing seating charts when you know, I could have been meditating or at a soup kitchen or something. If you're looking for a nine-to-five job, fashion is not the industry to be in. It just isn't. And even if you do get a nine-to-five job, you're probably not going to have a great career. Anybody who is really, really successful in their career has not followed a normal work [schedule].
On the qualities she looks for in a potential employee:
I think balance -- so that they are not too formal, they aren't coming in a Scientology suit type-of-look. In my office, it's a very bohemian work environment but at the same time, they can't be too familiar. They aren't like, 'Miss Thing, I knew you were going to be cool' and you're like wait a minute -- I'm not 'Miss Thing' and I'm not cool and we are not friends. I like to give opportunities too. A lot of times the kid who went to boarding school and graduated from Yale doesn't really have a kick in their step like someone who went to SUNY and wants to get their groove on.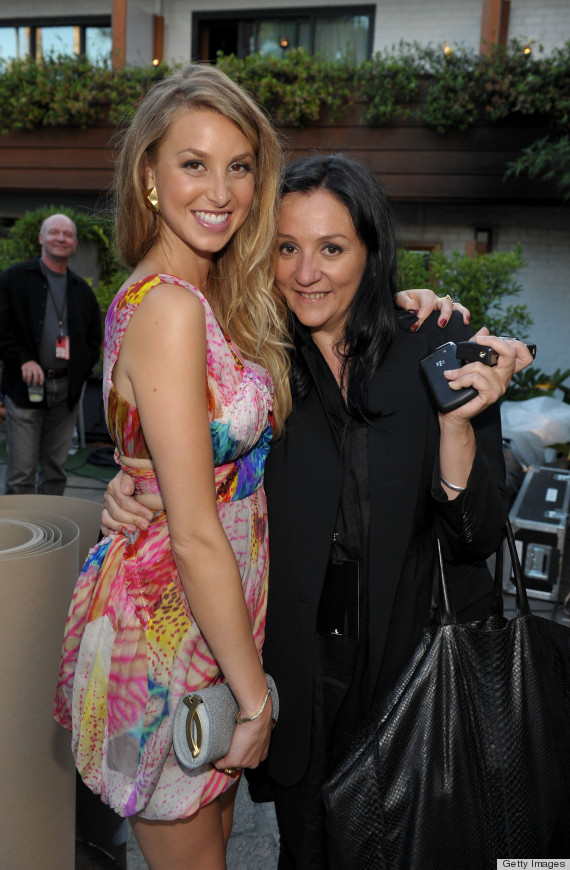 On the hardest lesson she has had to learn while running her own business:
Nothing is forever and everyone is just passing through. That is the hardest thing. I think at the beginning I wanted to recreate a family, kind of have this tribal family thing and it was very idealistic. But your employees don't want to be business owners, or else they would own their own businesses. That was the hardest thing at the beginning, losing employees.
On how to have longevity in the fashion industry:
First of all, there are no old people in fashion. Let's just talk about ageism. We have Grace Coddington and Bill Cunningham. Who else is there? I'm 48. I've had a great level of success, more than most people in my industry, and I still have to work every day. The people who I know who have owned PR firms either end up in rehab, they go swim with dolphins, they join Greenpeace, they join a lesbian commune in Vermont or they quietly go away and you don't see them anymore. For me, I went on the "The Hills" for free. I thought this is a great way to get my clients' messages out. By the time I left I was making a shit load of money -- like $50,000 an episode. So you do 12 episodes and you make $600,000 dollars -- that to me is a good game.
On why it's important to diversify:

I have a multi-million dollar company, but I personally have made a million dollars a year -- that's not a lot of money anymore, just do the math. The taxes alone are at $300,000-$400,000. Then you have agents and managers and business managers that take another 5 percent, throw in private school in New York City, that's like $44,000. A nanny is like $60,000 to $70,000. I support my mom. A New York apartment, $8,000. A mortgage on my house, another $5,000 and $24,000 in taxes there. It's $650 a month to park my car. It goes pretty quickly.
In this world people want you to be one thing. So when I started people said, 'Oh you can't do that; you can't be in PR and be on TV.' And it's like, 'Fuck you, why not?' I don't care that everyone else bought into these systems. Yeah, I'm publicist so I'm just going to stay in my place? I guarantee you, 10-15 years from now, what I am doing is going to become absolutely normal for other PR people. If they can produce a fashion show and order 800 of the most difficult people into a place and get them a seat within 15 minutes, why shouldn't they be producing television?
On the difficulties facing fashion editors:
My friends who are editors and directors of top Condé Nast publications, you think those girls are going anywhere? You think those editors-in-chief are like, 'Oh so you've been the fashion director and the features director for such a long time and I'm 62 and I'm going now?' No, they are not going anywhere. So forget about breaking through the ceiling. There is no ceiling, it's like a coffin. You know my friends who are editors are the most famous fashion people in the world. They are making $200,000-$300,000 a year. That might seem like a lot of money, but not for their lifestyle. When you are spending $1,500 on shoes because you need a pair of Azzedine shoes for the front row [of a fashion show] and you don't want to take the editor bag because you don't want to have to write about it, it adds up.
On what she would tell her daughter if she wanted to get into fashion PR:
Great, where are you going to work? [laughs]
This interview has been condensed and edited for clarity.
Related
Before You Go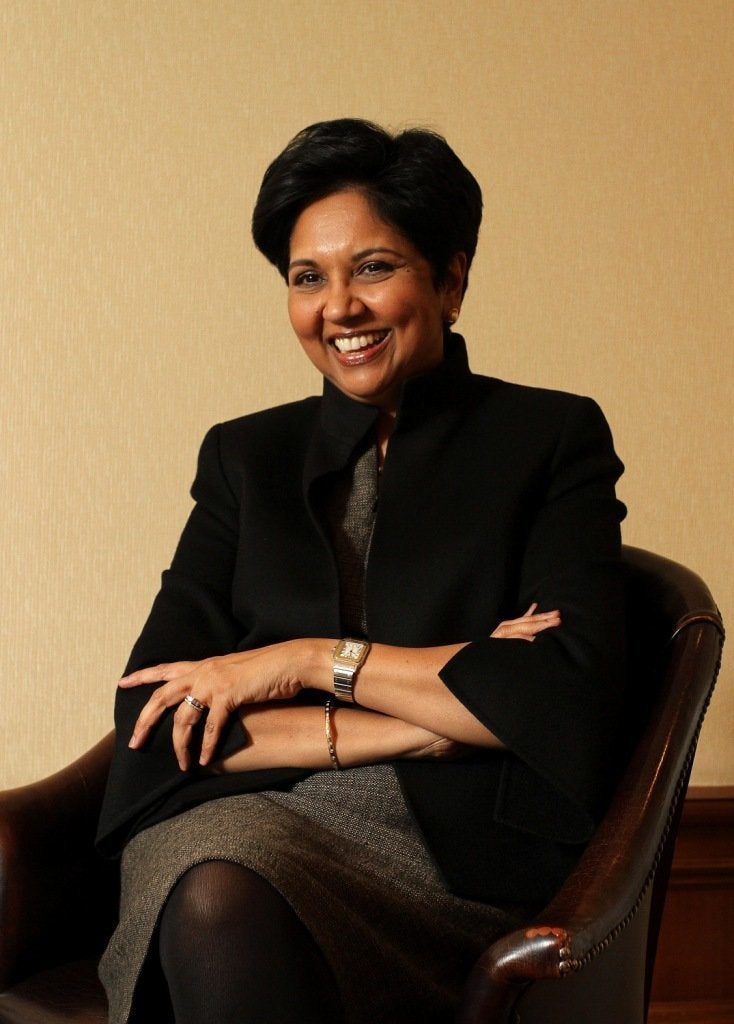 World's Most Powerful Women In 2013: Forbes