An incredibly brave breast cancer survivor has decided to share images of her post-mastectomy body with the world.
Ottawa-based Kelly Davidson, 34, has battled cancer three times and underwent a double mastectomy at age 28. Rather than undergo reconstructive surgery, Davidson opted to tattoo her chest with a fantasy scene.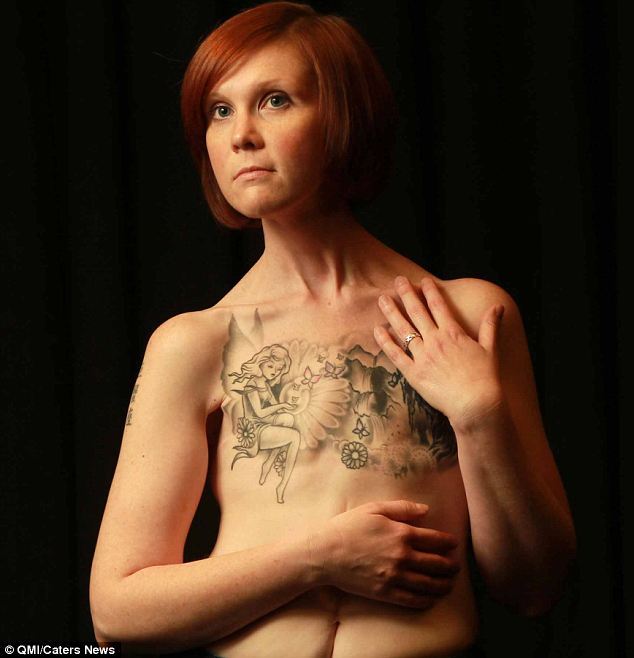 "It's my badge of honour and strength," Davidson told the Toronto Star. "It reminds me every day of the battles that I've overcome. I've won this war and hopefully I've beat it completely."
Davidson posted her self-portrait to a Facebook page called Why We Ink, and was amazed at how many people liked and commented on the image.
"Obviously it's devastating for anyone to lose their breasts, because it defines us as feminine and female, but for me, I embraced it," Davidson told the Ottawa Sun. "I'm still me, I'm still beautiful; I don't need breasts to feel that way or to portray that to other people."
Davidson's extraordinary photos of cancer's impact are in good company. In 2011, photographer David Jay launched the SCAR Project, which showcases large-scale portraits of breast cancer survivors. According to the project's website, it is primarily an awareness-raising campaign that "puts a raw, unflinching face on early onset breast cancer while paying tribute to the courage and spirit of so many brave young women."
In February 2013, Jill Brzezinski-Conley's video celebration of her life and body while coming to terms with stage 4 breast cancer went viral on the Huffington Post, receiving over 19,500 Facebook likes and 5,000 shares. One month later, Angelo Merendino shared a heartbreaking photo essay of his wife Jen's breast cancer battle, which claimed her life a year and a half ago.
"It at least makes me feel like we made something positive out of something horrible," Merendino told the Huffington Post.
LOOK: More Of Kelly Davidson's Amazing Self-Portraits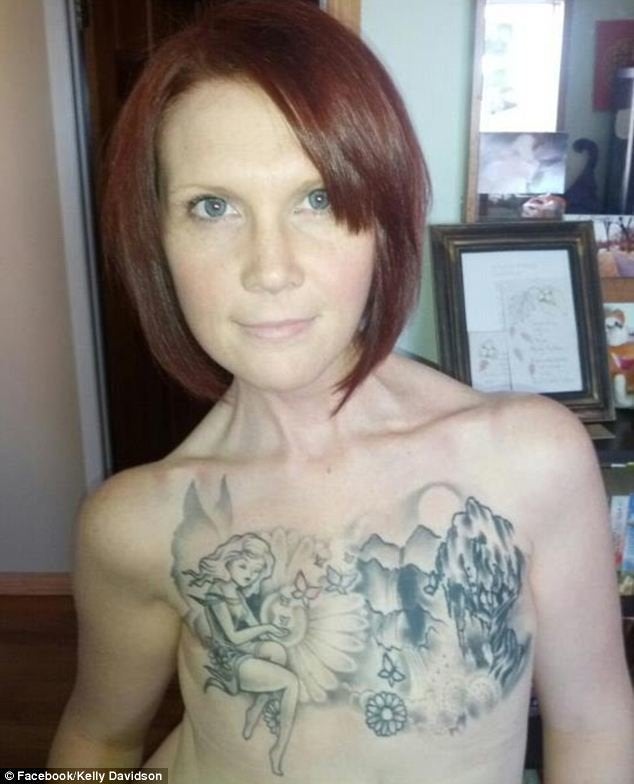 Kelly Davidson's Amazing Self-Portraits
Related
Popular in the Community