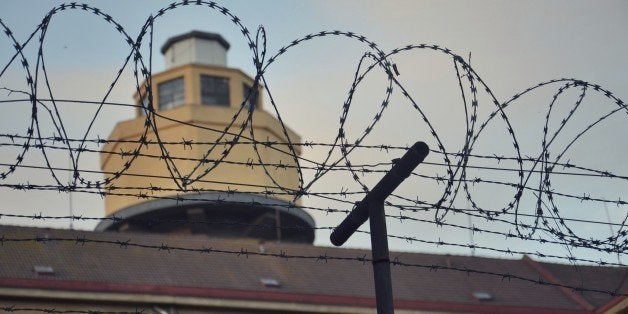 Kelly Gissendaner is scheduled on Tuesday to become the first woman in 70 years to be executed by the state of Georgia. She was convicted in 1998 of the murder of her husband, Douglas, and sentenced to death. Meanwhile her co-defendant, who actually committed the murder, is serving a life sentence and could be paroled in eight years.
Does that sound like justice to you?
At trial, Gregory Owen testified that Kelly Gissendaner had first raised the idea of the murder and given him instructions on how to carry it out. On the night of the murder, Owen forced Douglas Gissendaner to drive to a remote location where he stabbed him and took items to make it look like a robbery.
After signaling that it would seek the death penalty, the prosecution offered both defendants a plea deal: life in prison and no chance of parole for 25 years. Owen took the deal and testified against Gissendaner. But she rejected it, apparently because she felt she was less culpable than Owen and deserved earlier parole eligibility.
The outcome illustrates one of the fundamental flaws with the death penalty -- it's applied arbitrarily. Prosecutors like to say that death penalty is reserved for the "worst of the worst," but the reality is often very different. Many other factors come into play, like race, class, geography, quality of legal representation and even the political aspirations of judges and prosecutors.
In the case of Kelly Gissendaner, the difference between a life sentence and a death sentence came down to playing ball with the prosecutor. She refused and could lose her life as a result.
Kelly Gissendaner has accepted responsibility for her role in the murder of her husband and has expressed her "overwhelming sorrow and remorse." "Because of my actions, our children lost their beloved father, the Gissendaner family lost their beloved son, brother, and uncle, and our community lost one of its finest citizens," she said. "I would change everything if I could."
During her time in prison, Gissendaner completed a theological degree program through Emory University and has become a minister to other women living in prison with her. You can see the profound effect she's had in a video featuring some of the women she's ministered to.
Gissendaner's clemency application to the Georgia Board of Pardons and Paroles includes support from a number of correctional officers and others that she has come into contact with in prison. It contains compelling evidence of her rehabilitation and remorse, and her positive role in the prison and influence on other prisoners. Sadly it was rejected in February, and she remains the only woman on Georgia's death row.
The death penalty is cruel and inhuman, and is unacceptable under any circumstances. Executing Kelly Gissendaner would do nothing to advance justice. It would merely heep additional suffering on her family and her children with Douglas, who have appealed for clemency.
Tens of thousands of Americans in Georgia and beyond have petitioned Governor Nathan Deal to commute Kelly Gissendaner's death sentence and let her serve life in prison like the man who actually killed her husband. I want to echo that call today. Governor Deal must do everything in his power today, before it's too late, to ensure the commutation of her sentence.
Calling all HuffPost superfans!
Sign up for membership to become a founding member and help shape HuffPost's next chapter