Kelly Marie Tran may be out of this world, but her recent Instagram post hit home for many Asian-Americans.
The "Star Wars: The Last Jedi" star shared a photo on the social media platform of herself and fellow actress Ngô Thanh Vân promoting the upcoming film in Vietnam.
The pair wore Áo Dài, traditional Vietnamese clothing, while promoting the film ― bringing pride to Asians everywhere. What's more, Tran also paid tribute to her roots in the post.
"Growing up, I've always felt I was from two different worlds. I was born in the US, but my parents were born in Vietnam, and they raised my sisters and I with the parenting methods of the Vietnamese culture," she explained in the emotional post. "So much of me is because of what my parents experienced in this country. So much of me is because of the things my parents overcame so that I could have the luxury of having a dream."
She added that she feels proud of her Vietnamese-American identity and, while visiting Vietnam, has been able to see so much of herself in the people around her.
Tran has spoken about her love for her heritage before, as well as the struggles her family has been through in the past. Her father had been homeless in Vietnam for seven years, she told BuzzFeed News. In an interview with People, she revealed that her parents came to the U.S. following the Vietnam War and made a living in their new country far from the entertainment industry.
"They worked from nothing just to give me the opportunity to have a dream," she told the outlet. "My mom works in funerals and my dad works at Burger King."
While her parents weren't always so on board with her career choice, Tran felt she needed to pursue her dreams.
In a way, she told BuzzFeed, it's exactly what they wanted her to do.
"I truly did feel that I owed it to my parents, my grandparents, to do whatever it was that I wanted, because if I wasn't happy, if I wasn't being true to myself, then I wasn't living fully," she said. "They had given up so much so that I could live at the level that so many people are just automatically born into."
Before You Go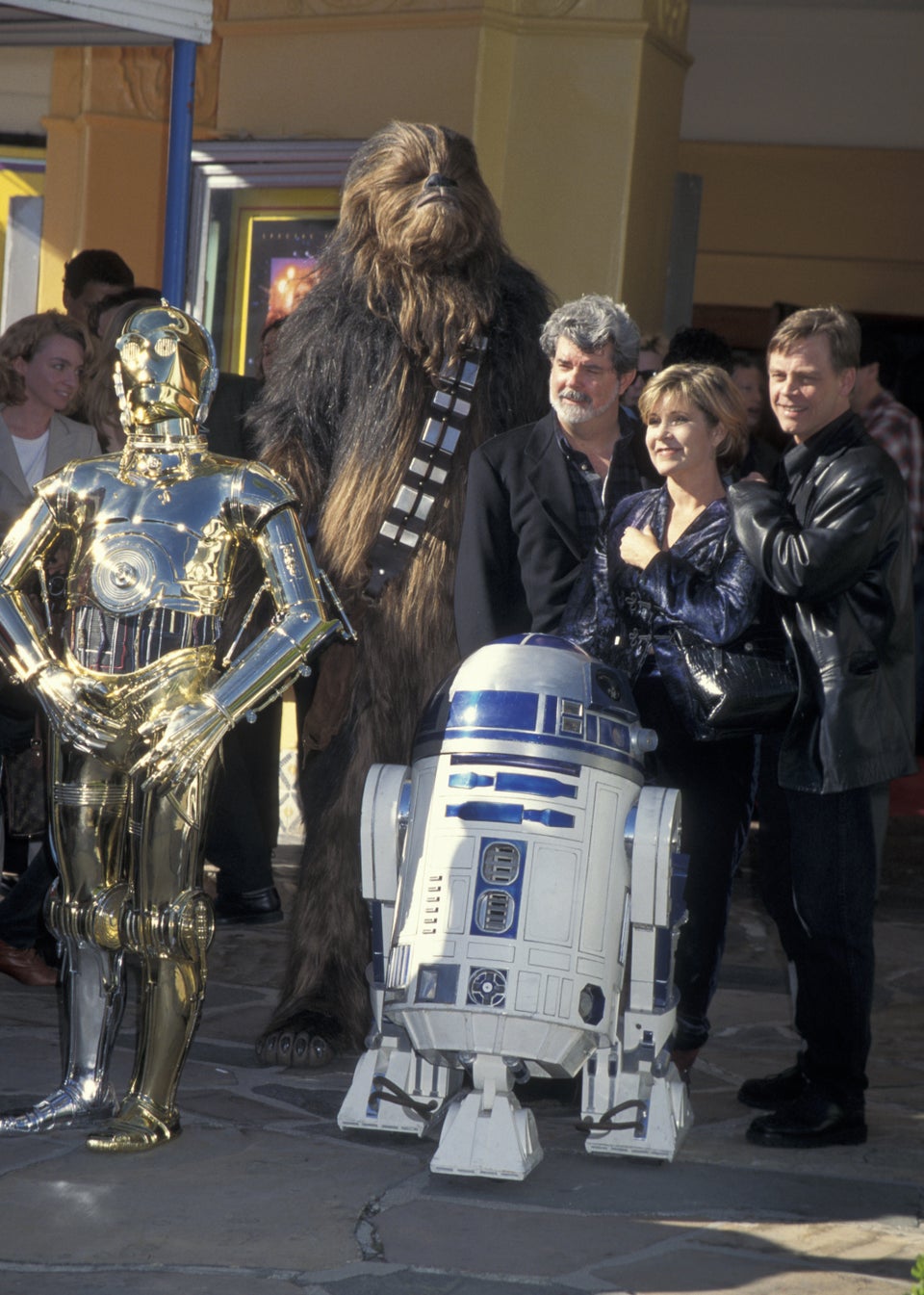 "Star Wars" Premieres Through The Years
Popular in the Community