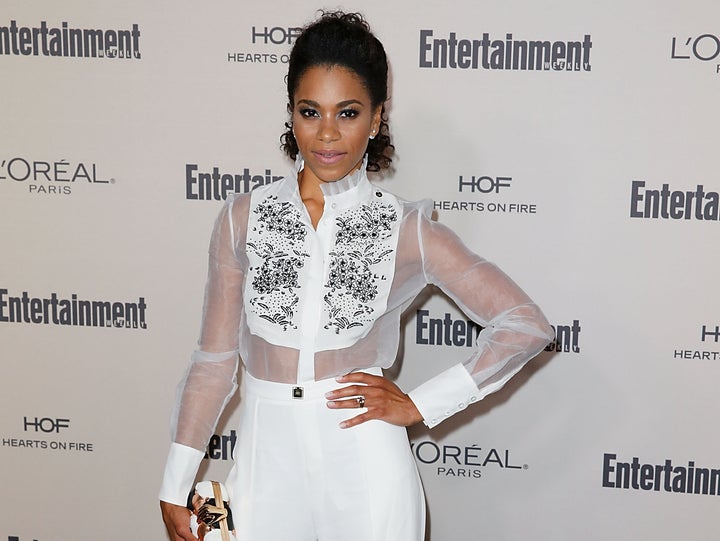 Kelly McCreary is ready for you all to get to know Dr. Maggie Pierce a little better.
The 34-year-old actress, who made her debut as Meredith Grey's half-sister in the Season 10 finale of "Grey's Anatomy," is returning as a series regular for Season 12, and can't wait for #TGIT fans to hop back aboard the ShondaLand train.
The last we saw of Maggie, she was coping with the divorce of her parents, and bonding with Meredith (Ellen Pompeo) and the late Derek Shepherd's sister, Amelia (Caterina Scorsone), at Richard Webber (James Pickens, Jr.) and Catherine Avery's (Debbie Allen) wedding reception.
"The sisters, we're calling them -- that's Meredith, Amelia and Maggie -- are having a lot of fun together," McCreary told The Huffington Post of Season 12. "At the end of last season, Maggie sort of fell apart with her parents' divorce and that shook her to her core, and obviously Meredith lost her husband and that shook her and together the two of them, along with Amelia, have found common ground with each other. So, they are now living together, which brings a little friction from time to time, but they banded together because they needed each other."
McCreary had a lot more to spill to HuffPost about the upcoming season, the lasting effect of McDreamy's departure and the Shonda Rhimes effect on TV.
What's in store for Maggie in Season 12?
Oh my gosh, so much! We start off hearing a little bit about Maggie's past. We find out about her history and her parents, and being the youngest, the smallest and the smartest on her journey to Grey Sloan. We watch her go through sort of an existential crisis and an evaluation of how she wound up at the hospital and the journey to get there.
What about her relationship with her biological father, Dr. Webber?
With Richard, we're working alongside of each other, but honestly we haven't seen too much of Maggie and Richard so far. But I know that there's real potential to see more of Richard's side of the experience of introducing this new person to other people in his life.
Will Maggie find a love interest, perhaps?
Yes. Maggie will be cracking open that part of her life this season. Honestly, it's so much fun and the way that it has unfolded so far is very, very hot. I think the fans will love it.
So, is this a character we've seen on the show before or a newcomer?
Umm, I don't think I can tell you that! But I will tell you that he's nice eye candy, so we'll put it that way.
How is everyone coping this season with the death of Derek (Patrick Dempsey)? Is everyone past that or do we still see people grieving this season?
I think we're treating this major loss like a lot of people might in real life, which is, there are days when its very heavy on your mind and it's a part of the story and then there are days when its just in the background. And, of course, it's never forgotten. We're all processing in our own ways, but for everybody at Grey Sloan, our lives move on. There are lives to save and loves to be had and couples to break up and get back together, and all the while everyone's going on their way.
Tell me about some of the other character arcs this season. Who is Maggie interacting with on a day-to-day basis?
Like I said, Meredith, Amelia and Maggie strike up a friendship ... Hmmm. What else can I tell you? I don't want to get in trouble here! Actually, there are a lot of really great moments with all the actors together, which I thought was a rare occurrence last year. There's been a lot of really great ensemble elements so far this season -- we're really working as a team within medical situations and professionally as the hospital goes through some changes. Those scenes have been so much fun to shoot because its rare to get us all in a room together.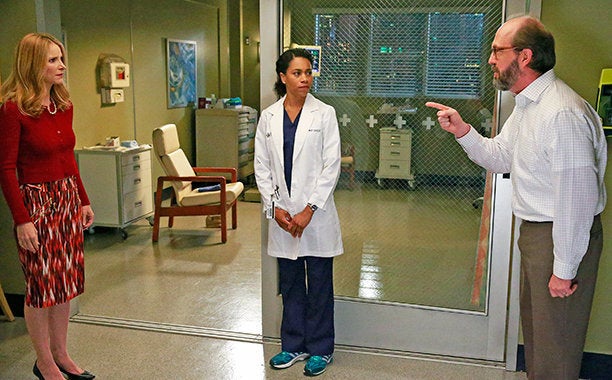 What is like being a part of ShondaLand? You're no longer a newcomer, but it must be a great feeling to be a part of a long-running, network show.
Last year, I was pretty distracted by the newness of it all, and this season, my experience has really been one of awe and gratitude to be a part of ShondaLand. There's no one like Shonda [Rhimes] in Hollywood doing what she's doing in terms of storytelling and representation and just the way she can grab the hearts and spirit of her fans. There's nobody else that can match her. It's really an honor and a privilege to be a storyteller in this world, along with all our incredible writers and directors and all of the artists that come and contribute. It's been awesome to work with incredible, high-level quality talent.
Shonda has opened the doors for so many actors and actresses and has really diversified TV. What does that mean to you?
Last season, we saw a number of shows come on the air that had some ethnic representation we either haven't seen at all or haven't seen in a long time on television. I think that "Grey's Anatomy" staying on the air for the last 12 seasons and being understanding of the representations of various ethnicities and sexual orientations often has supported our existence and the entry of so many of these shows into the TV world and into audiences' hearts. Everyone, I think, is happy to see a diverse representation of people on television.
For sure, with "Black-ish," "Fresh Off the Boat," "Scandal" and "How to Get Away with Murder," to name a few. Do you have a favorite female character on TV right now?
[Long pause] What's really great about why it's hard to answer this question is because there are so many options. I love Meredith Grey and Maggie Pierce, and I love Olivia Pope and Annalise Keating, but I also love Julia Louis-Dreyfus on "Veep," and I love Aya Cash on "You're the Worst" ... I feel like there's such a wealth of talent, and its so exciting to see that so many of these roles are unique and funny and complicated and sexy -- a whole range of things that we, as actors, get to play.
TV is a great place to be these days, especially for women. I feel like in the film world, it's a little more difficult to find solid roles because the competition is so tight. Have you ever experienced that difference between TV and film?
As much as I love film and would like to do film, at this point, I'm not immersed enough in that world to know what the problems seem to be there, quite frankly. But yes, TV is an amazing place for women right now. There so many stories to be told and such a variety and range of characters. And we're playing the leads and the stories are being told from our perspective. I guess with films, I know there are filmmakers doing it and actors out there giving incredible performances, but compared to television, the opportunities and competition for women appear to be fierce.
"Grey's Anatomy" Season 12 premieres on Sept. 24 at 8 p.m. ET on ABC.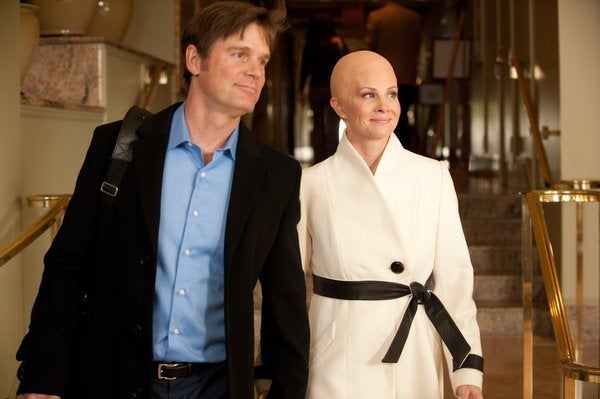 TV Couples Who Make Us Believe In Love
For a constant stream of entertainment news and discussion, follow HuffPost Entertainment on Viber.
Popular in the Community