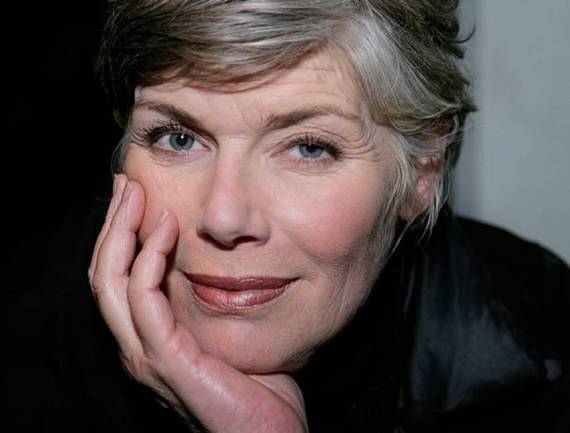 Back in the '80s, Kelly McGillis found fame for her roles in Witness, Top Gun and The Accused. She was one of the darlings of Hollywood, but by the '90s, she was ready to take a break from Tinseltown and used her self-imposed reprieve as a time to reflect and reboot, both personally and professionally. All this after revealing the harrowing experience that she and a friend endured when they were assaulted and raped at knifepoint by two men in 1982.
But there were other reasons McGillis forced herself out of the regular grind of the Hollywood showbiz machine. As much as we're brainwashed to believe it to be true, acting, fame and fortune aren't always the stuff of dreams.
By 2006, when she joined the cast of Showtime's The L Word for its fifth season, she captured attention once again. More heads turned when, in 2009, she came out as a lesbian during an interview with SheWired.com, a popular LGBT-oriented online portal. In the interview, McGillis said that coming to terms with her sexual orientation had been an ongoing process since she was 12, and she was long convinced that God was "punishing" her for being gay. McGillis entered into a civil union with Melanie Leis in 2010.
Now 55 with two grown children, McGillis seems fully comfortable in her own skin. These days, she's also very mindful of the roles she takes on. Her latest finds her returning to Amish country, playing an aunt in the heartwarming tale Love Finds You in Sugarcreek, which premieres on UP June 1. A sweet, little tale, sure -- it also stars Rachel Troyer and Tom Everett Scott -- but don't let the charm of the film fool you. McGillis is as candid and outspoken as ever. Here, in a brief interview, she opens up about her life today.
Greg Archer: What made you say yes to this?
Kelly McGillis: Because it's a very sweet little love story and I loved it, and I thought it would be great to play an Amish person again, albeit an older lady.
Greg Archer: You had a break from Hollywood for a while. Are you careful to pick and choose roles now?
Kelly McGillis: Not really. When something comes my way and it sounds good, I take it. This character was an older woman and she walks with cane and doesn't see very well. The movie is from a series of books, too, which I did not know at the time and it's family entertainment. There is no real violence. There's something for everybody. That, and I wanted to go to Ohio. The Amish culture is different from Lancaster (in Witness) I had not been to that part of the country. I suppose I look for parts now that are little character parts.
Greg Archer: Can you talk more about your break from Hollywood?
Kelly McGillis: Well, I took time off for two reasons -- to get sober and I wanted to be single, full-time parent to my kids; to be the best mom I could be, and when they moved out to be on their own, I started doing little things [in film and TV] again. You know, I live in a log cabin in North Carolina -- not L.A. or New York. Acting is a love in my life, but it isn't all that I am. It isn't who I am. It does not define me. I am very content with what comes my way and I love that. I teach acting, speech and voice here and I have the perfect life for me. I am happy to get the work occasionally and for me, it's about having a balanced life, and I love that.
Greg Archer: So what do you think helped you get through the more challenging times? You mentioned getting sober.
Kelly McGillis: I think my spirituality helped me a lot. I think I had great love and support and friends that stood by me and got me through. I think part of it, too, is just getting over it and not giving a fuck anymore. I honesty don't care what people think of me. I used to live my life exceedingly worried what people thought of me. Today it's not important and I'm good with that. You know, I think anybody's life is full of up and down and challenges. They are all opportunities to grow and chance to grow.
Greg Archer: So how is it now, or, I should say, how has it been since you shared more of your own personal story with the public and revealed some of things that happened in the past?
Kelly McGillis: Well, I don't have any idea because I have not read anything and really, it's not none of my business what people think of me. Getting from point A to B has been a very long complicated journey ... of me being able to be true to myself. I have to be true to myself. I don't care what people think. I can't change it or control it. I have lots of other things I would like to read.
Greg Archer: Some of the best advice you have been given about life?
Kelly McGillis: I would have to think about that -- really think about that. Because I don't want to give a flippant, pre-fab answer.
Greg Archer: So how about this: What's the most interesting thing you have been learning about yourself lately?
Kelly McGillis: [Laughs] That if I wrote an autobiography nobody would fucking believe it -- nobody would really believe it. You see, people get little fragments of your life, especially if you are an actor. It's made up of things, opinions, work -- so many different things. My life has been crazy and out of control and just blessed, and nobody would believe it if they knew the whole story.
Popular in the Community