I've always had the utmost respect for any female lead with a noteworthy performance next to a better-known male co-star. Kelly McGillis, in her "Top Gun" role as flight instructor Charlie Blackwood alongside Tom Cruise, fits that mold. Though it was McGillis' breakthrough role as an Amish mother aside Harrison Ford in the 1985 film "Witness" that nominated her for a Golden Globe, we recall her best as an alluring aircraft-operating, leather-wearing blonde.
While McGillis' acting career certainly experienced its height in the '80s, she has still carried an on-screen presence with a slew of television roles, including a spot in the cast of Showtime's "The L Word." Her cougar-esqe appeal continued as well -- she toured as Mrs. Robinson in a 2004 stage play of "The Graduate."
To celebrate Kelly McGillis' 55th birthday on Monday (June 7th), we're revisiting her bomber jacket days, and taking a look at how much she's changed. Nice to see that she's tossed out the shoulder pads!
The '80s involved some truly unique style. Check out your other favorite stars back then here.
CORRECTION: This post previously stated that McGillis won a Golden Globe for the film "Witness."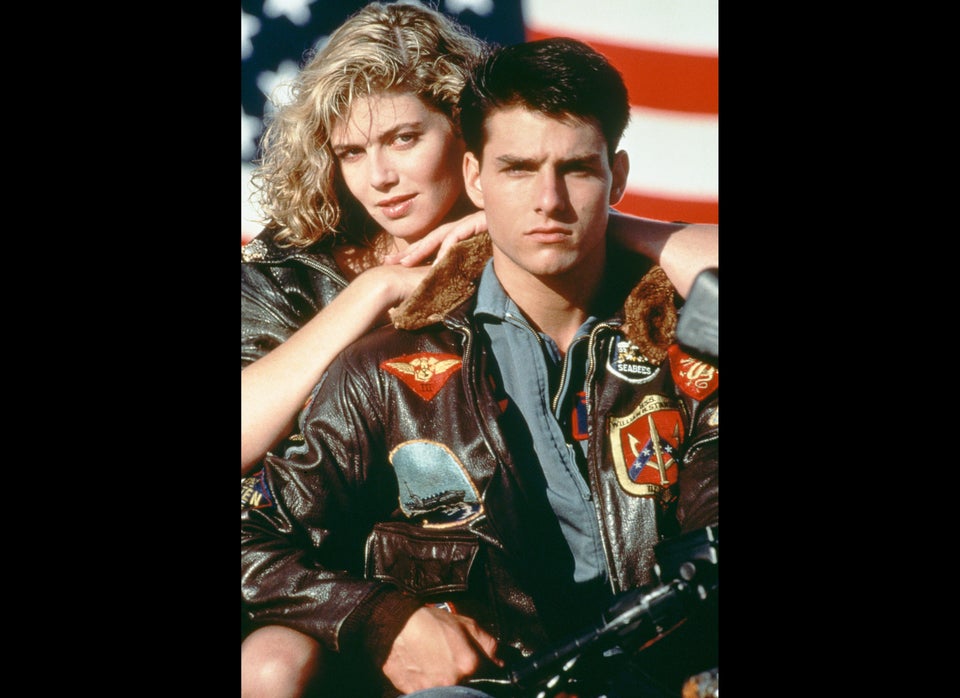 Kelly McGillis: From 'Top Gun' To Now