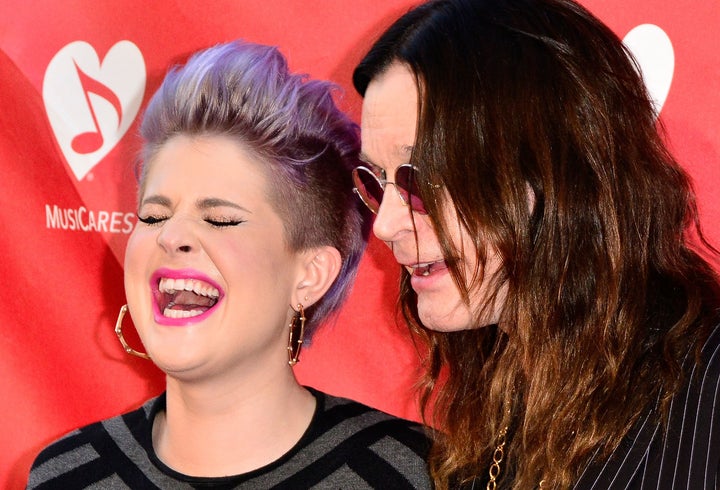 On Monday, Kelly tweeted out an Los Angeles-based phone number in a message most likely targeting Ozzy's alleged mistress. The number is no longer in use (we tried), but her tweet should forever be enshrined in the Twitter Hall of Fame.
Osbourne tweeted out a phone number along with the message that anyone looking "for cheap chunky LOW-lights," "a blow out and a blowjob" should call it.
But Kelly didn't stop there. Opening the Pandora's box that is one's Twitter mentions, the reality TV star engaged in a dialogue with some vocal followers about the ethics of posting someone's phone number on social media.
The conversation also elicited some new information about the alleged affair. Apparently, Kelly considers the tryst to be elder abuse. After one commenter wrote that both Ozzy and Pugh are responsible, Kelly defended dear ol' dad by stating that he's in his late 60s and therefore exempt from any blame.
Can't we all just go back to simpler times when the Osbournes were dropping F-bombs during breakfast on MTV and Kelly was a punk princess rocking a Rubik's Cube earring?
UPDATE: On Tuesday, Sharon Osbourne addressed her daughter's controversial tweets on her daytime talk show, "The Talk," playing the comments off as largely humorous.
Osbourne added, "She loves her mom and loves her dad so much and listen, I'm always proud of my girl. What are you going to do? Be angry with her because she loves her mom and dad?"
We have reached out to Kelly's representatives and will update this post accordingly.