In the new issue of Cosmopolitan, Kelly Osbourne opens up about her father's addiction and her own struggles to stay clean.
The 28-year-old says that although Ozzy Osbourne admitted to falling off the wagon, she's nothing but supportive of him and looking forward to his recovery.
"I love and respect that he's honest enough to say, 'Yes, I did this. It was my fault.' He's a real man. Most people would hide, and he doesn't," Kelly explains of her dad, who revealed in April that he had been drinking and doing drugs over the last couple of months.
"It doesn't make me love him any less," she continues. "It took a long time to get to that place, but I understand it now. And my mother does too."
Rumors were swirling that Ozzy and Sharon Osbourne were getting divorced following his announcement, but the couple insisted that couldn't be farther from the truth. They were recently spotted kissing and cuddling on the red carpet at "An Evening With Women" benefitting The L.A. Gay & Lesbian Center at the Beverly Hilton Hotel earlier this month.
"We had a TV show about this. Now people are trying to act like it's a new story," Kelly says of the reports about her family's issues. "It made me break down and cry when my parents rather than the Boston Marathon were on the cover of the British newspapers. People lost their children from a terrorist attack, and that's superseded by this bullshit story that is not even real."
As for herself, Kelly admits that, like her dad, she struggles every day with addiction.
"He's an addict; I'm an addict. It's going to be one of those things we battle for the rest of our lives," she confesses. "I take the necessary precautions. If you're not happy and healthy, it's not worth any of it. Everyone says sex, drugs, and rock and roll are fun. It ain't fun. It is not something to glorify."
Still, the "Fashion Police" star is focusing on the good things in life, including her boyfriend Matthew Mosshart.
"He just wants to love me, and I just wanted to be loved by him," Kelly tells Cosmo of Mosshart. "Every single other guy I've dated has wanted something from me. They'd call people I know and ask for favors. I'd have to say, 'Trust me. Telling someone you are my boyfriend isn't going to get you very far."
So, is Kelly ready to settle down and start a family?
"I do want babies," she says, "but I don't want a great big vagina."
See Kelly's Cosmo cover below and see more from the July issue, on newsstands June 4: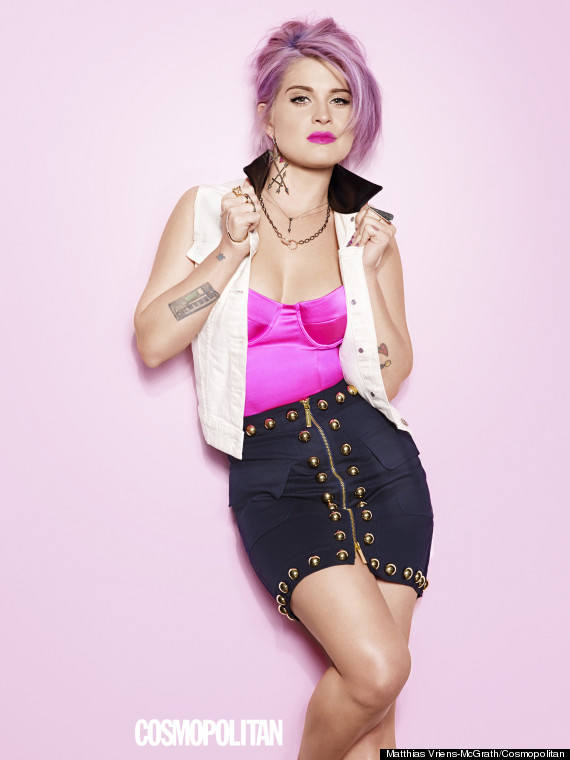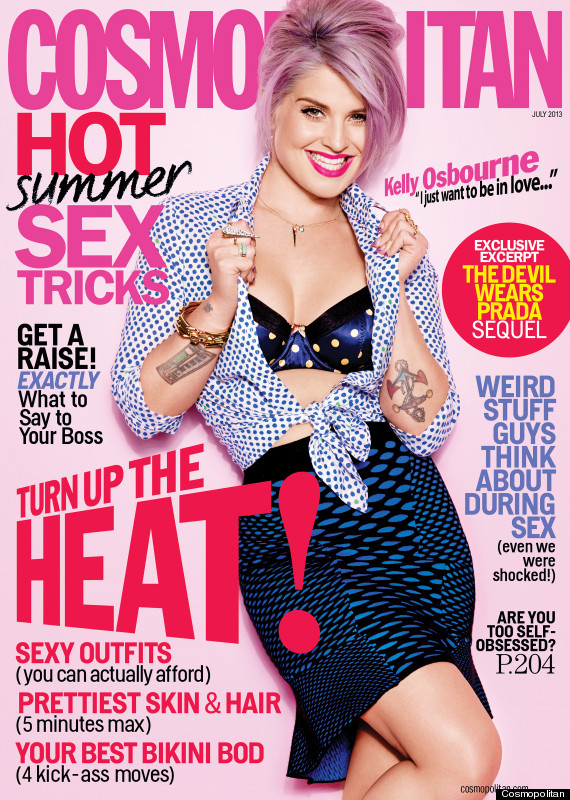 REAL LIFE. REAL NEWS. REAL VOICES.
Help us tell more of the stories that matter from voices that too often remain unheard.
BEFORE YOU GO
PHOTO GALLERY
Kelly Osbourne