"I'm contracted to this hair color... I can't change it for two years. I wanted to go green, but was told I wouldn't be able to work anymore."
She added that her color has gained her plenty of fans: "In England, I'm called queen of the granny girls and I love it!" Kel said. "My hair is a mix of gray, blue [and] lavender. It's hard to get this color; you have to have blond hair to get the right shade."
The best part of the color, Kelly has said, is that she can wear it without being a granny at all. "To me, I'm 27 -- I've got three years left, the way I look at it, to have fun with it," she told CBS's "The Talk," "because once you're 30, you look like a right idiot walking around with like rainbow, bright color hair and all different things like that." As for now, she's the perfect age -- and in the perfect job -- to rock lavender stands.
What do you think: Are you a fan of Kelly's purpleish-gray hair?
Kelly's not the only star to have gone purple: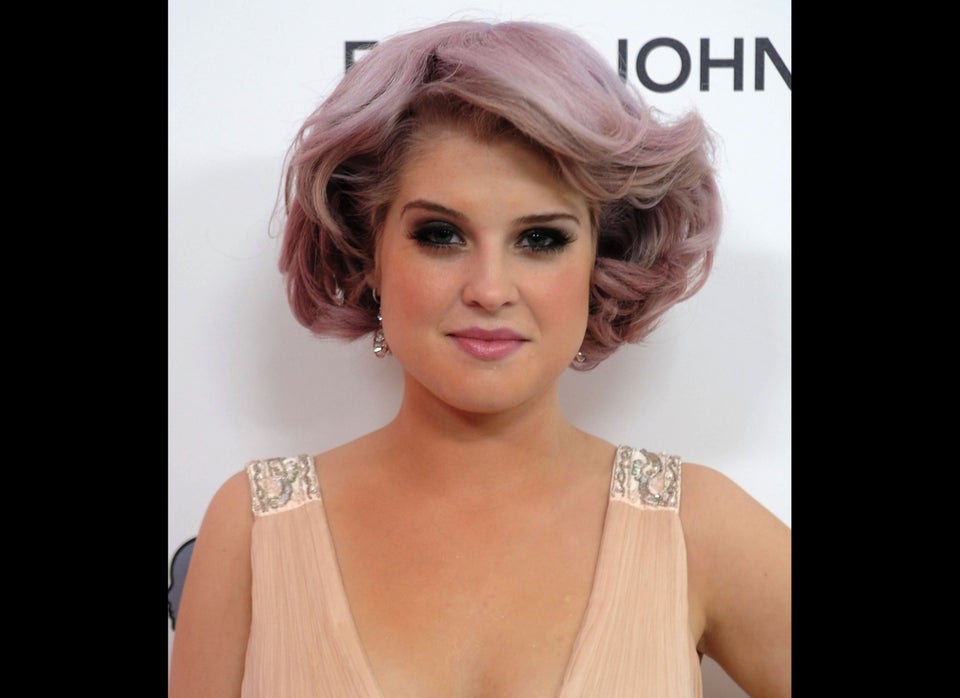 Purple Hair Color (PHOTOS)
Related