Kelly Ripa made and ate some big ice cream sundaes on Tuesday, for work.
She's the face of Electrolux, and the company launched a new fridge by having Ripa and the owner of Serendipity 3 make and eat some huge sundaes while photographers snapped. You can also make a virtual split online with Ripa for charity.
It's unclear if this will sell refrigerators, but it definitely makes the ice cream look good.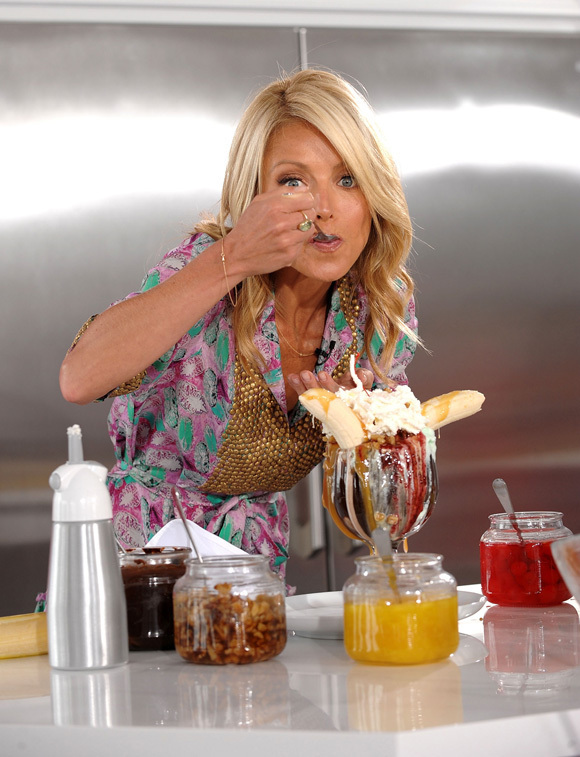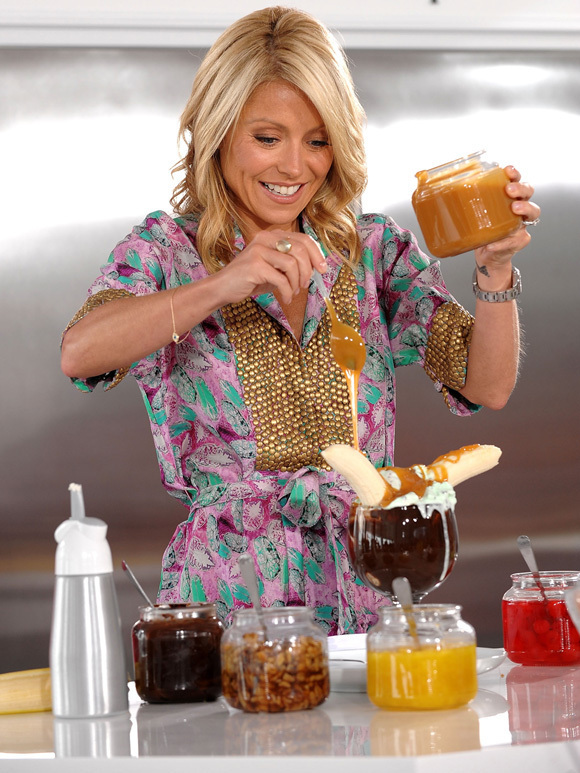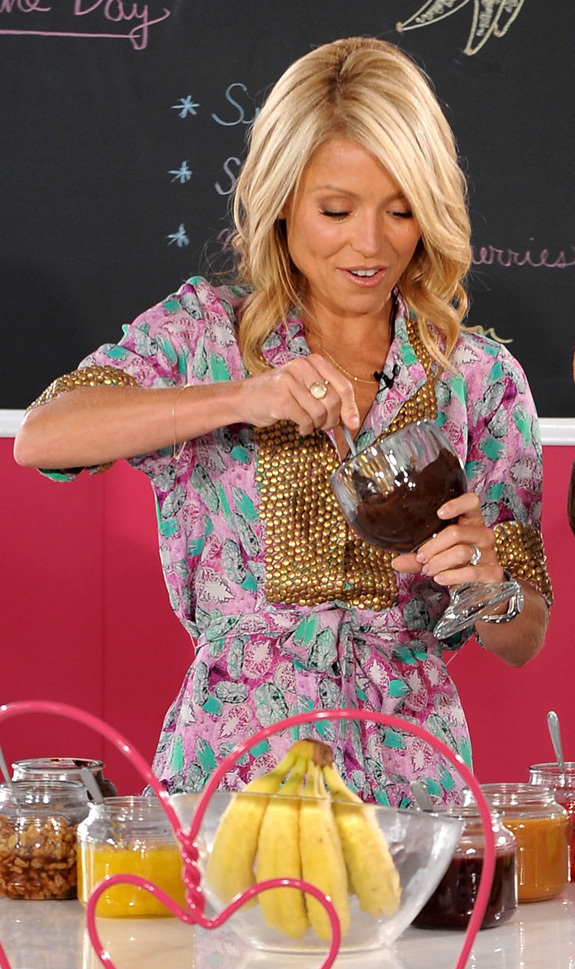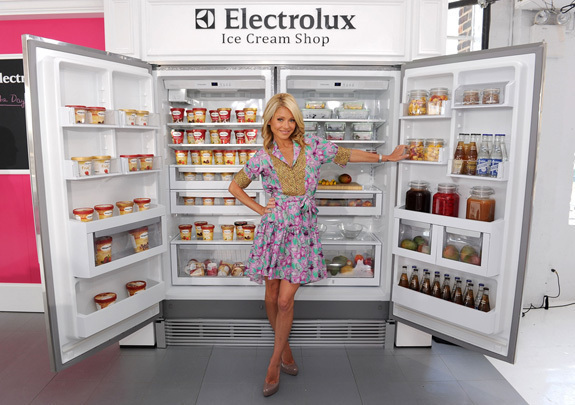 Popular in the Community