 In the new issue of Vanity Fair, "Live! With Kelly" host Kelly Ripa reveals a surprising secret about her husband, "All My Children" actor, Mark Consuelos. "He was [a stripper]," the 41-year-old television host tells the magazine.
Ripa goes on to explain how her husband got started as an exotic dancer.
"A lot of hot guys in Hollywood have done that," she says. "He was straight out of college — he went to Notre Dame but he finished his degree at the University of South Florida. So, there he was in South Florida. He's gorgeous [and], looking to break into show business. So, he started off as a roadie to a group of these guys, and then they talked him into stripping."
Ripa says she even has "an old calendar pinup" of her husband from back in the day.
"He is so unbelievably gorgeous, with a Mexican father, Italian mother born in Spain and raised in Italy. And, I will never give him up," she says.
Ripa was asked if her parents were upset when they found out that her husband used to take his clothes off for dollars. "No, no, my parents worship Mark," she said. "My husband is probably the most responsible, hard-working, diligent person I know. He is very smart and stable."
Ripa and Consuelos met in 1995 on the set of "All My Children," when the hunky actor was hired to play her onscreen lover, Mateo Santos. The bubbly TV host said it was love at first sight. "When I met Mark, I was just sort of thunderstruck," she told Redbook Magazine in 2007. "The next day I went up to him and, although I didn't even know his name, I said: 'I had a dream about you last night. We were married and had a little girl and were on a plane to Rome.'
After dating for a year, the couple eloped in Las Vegas on May 1, 1996. They have three children: Michael, 14, Lola, 10, and Joaquin, 9.
HOT COUPLE ALERT! CHECK OUT PHOTOS OF MARK CONSUELOS WITH HIS WIFE KELLY RIPA!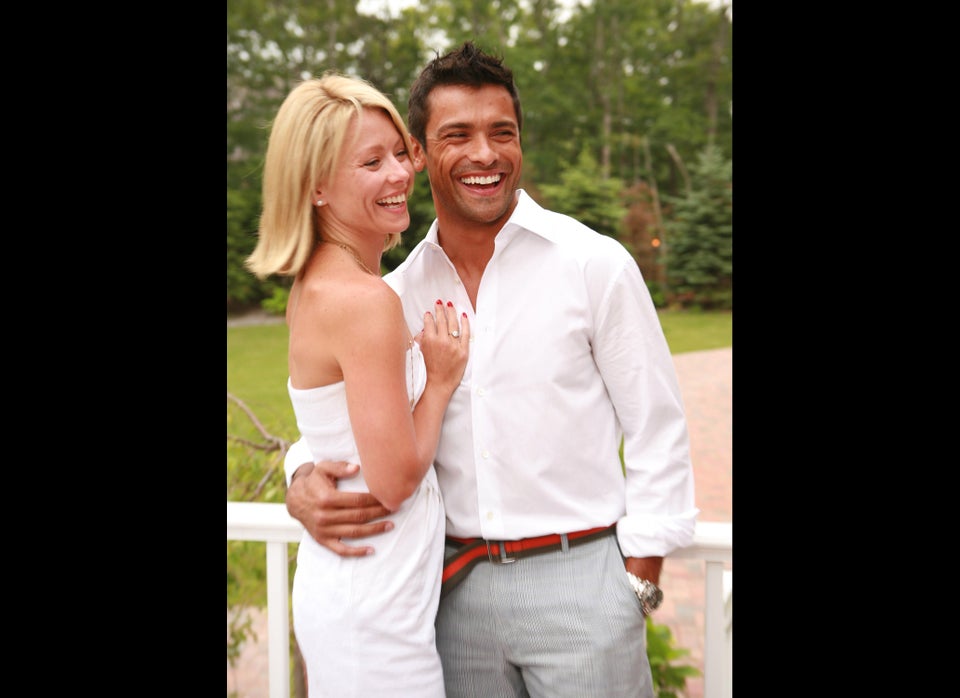 Sexy Photos of Mark Consuelos
Popular in the Community