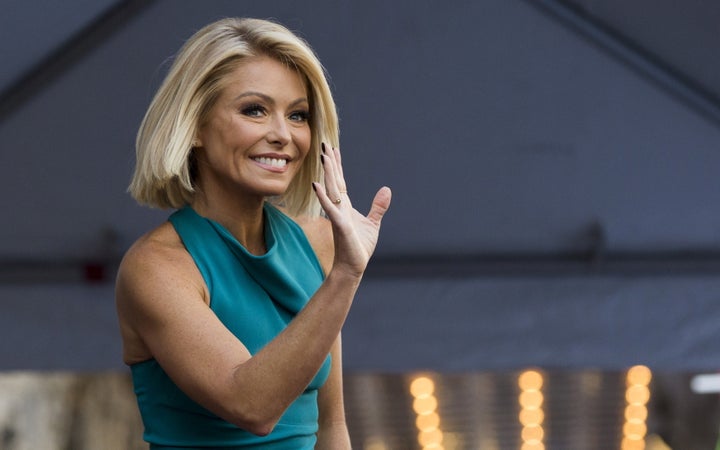 Let's all take a moment to praise Kelly Ripa.
The "Live! With Kelly and Michael" star made headlines this week for taking a week-long absence after Michael Strahan announced he would be leaving the show for a new full-time gig at "Good Morning America." His departure allegedly shocked Ripa, prompting her to briefly take a leave from her hosting duties.
But here's the honest truth: Ripa was smart to take a pause. When it comes to anger, we could stand to take a page out of the media personality's playbook, at least according to behavioral psychology.
Experts agree that not engaging in an immediate reaction is the best way to handle a problem. As professor of psychology Todd Kashdan and author Robert Biswas-Diener argue at the University of California, Berkeley's Greater Good Science Center, there's a "right" way to get angry -- most of which includes giving yourself some space:
When you're angry, give yourself permission to pause for a moment, even if someone is standing there awaiting a response... Choose to make good decisions rather than fast ones. When you're angry, pauses, deep breaths and moments of reflection more effectively exercise power and control than rapid-fire responses.
The theory makes sense. Taking some time to gather your thoughts, also known in psychology as an "incubation period," plays a crucial role in helping you effectively solve a problem.
The "Live!" debacle may be fuel for overzealous headlines but it would have been no better (or, perhaps, worse) if there were an immediate reaction. Ripa's choice to take space from a situation that made her angry was simply good sense. It showed when she made her return to the show on Tuesday, where she addressed the drama with true professionalism:
The love, the show of support through this bizarre time has been really overwhelming. I really, I needed a couple of days to gather my thoughts — after 26 years with this company, I earned the right. And let's be honest, I know half of you called in sick to be here, so we get each other. In that time I gained some perspective. I always speak from the heart. I didn't want to come out here and just say something I might regret. So what transpired over the course of a few days has been extraordinary in the sense that it started a much greater conversation about communication and consideration, and most importantly, respect in the workplace.
Let us not forget that Ripa -- just like everyone else in the world -- also has a right to be angry. Being a public figure doesn't recuse you from human emotions, one of which is feeling frustrated over communication problems in the workplace. Everyone goes through difficult situations and it's important to recognize that your feelings about it are valid, David Spiegel, psychiatrist and director of the Stanford Center on Stress and Health told The Huffington Post.
Taking this approach toward anger may also help you see the greater picture and not the narrow tunnel that anger immediately draws, Spiegel says. This is especially beneficial when it comes to someone you care about or respect.
"If you don't think, you will say or do something you wind up regretting," he said. "You can stick up for yourself without overdoing it. Give yourself time to review and respond rather than react."
It seemed to work for Ripa: When she returned to her "Live!" chair, she also thanked her team and the fans for their support and genuinely congratulated Strahan on his new position.
"This is a tremendous opportunity and I couldn't be, and we couldn't be, prouder of you," she said.
Now that's how you handle a situation.