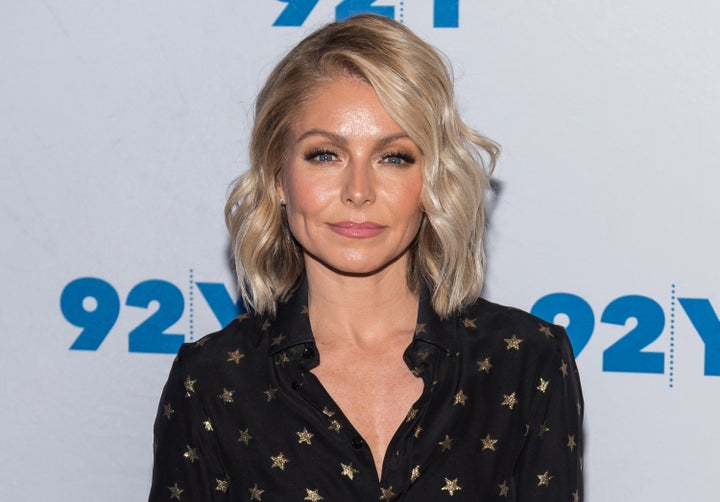 Talk show host Kelly Ripa declared that "thoughts and prayers are not enough anymore" the morning after a gunman killed 17 people and injured at least 15 others at a South Florida high school on Wednesday. 
″[I] don't know how how many times this is going to happen," Ripa said on "Live With Kelly and Ryan" on Thursday. "I don't know how many times it has to happen for a school shooting, a mass shooting of this caliber, before somebody does something, before people really get into it." 
Ripa also got out in front of people who would criticize her, as a celebrity or a talk show host, for talking about an issue like gun violence. 
"In this moment, I am a mom of three kids that go to school and I had to talk my kids off a ledge this morning because they were afraid to go to school," she said, adding that her kids have grown up practicing active shooter drills. 
"The fact that our country has such unparalleled mass shooter violence is staggering to me," Ripa said. 
"Somebody needs to have a conversation that is larger than in this moment, and, again, I just say it as a concerned citizen and parent and human being that something needs to change. There needs to be a bigger, better dialogue because we are failing in this area," she added as the audience broke into applause. 
Ripa ended with a powerful message about those in power who continue to send "thoughts and prayers" instead of taking serious action.
"Offering thoughts and prayers are not enough anymore," she said. "And I can't imagine the horror of the parents of that school, or any school, when this happens. Or any place where this happens." 
David Hogg, a 17-year-old senior who survived the shooting after a janitor helped him hide, told lawmakers they need to "take some action." 
"We need to dig out of this hole," Hogg said in an interview with KTRK. "There is something seriously wrong here. And some of our policymakers need to look in the mirror and take some action, because without action, ideas stay ideas and children die."
A previous version of this story cited Everytown data that indicated the Parkland shooting was the 18th school shooting incident of 2018. Everytown later updated their count to exclude a suicide that occurred at a closed school, and their statistic in this story has been updated accordingly.
REAL LIFE. REAL NEWS. REAL VOICES.
Help us tell more of the stories that matter from voices that too often remain unheard.