Kelly Ripa returned to her post on "Live With Kelly and Michael" Tuesday morning equipped with a well-executed statement about the drama surrounding the show over the past few weeks, a loving message for soon-to-be ex co-host Michael Strahan and most importantly, vacation photos.
The host and former soap opera star shared a photo from a vacation she took with husband Mark Conseuelos and some friends (that she assured everyone was planned before Strahan announced he was leaving the show last week).
The couple went away to celebrate their 20th anniversary in the Caribbean, and Ripa wore a pretty fitting outfit for the occasion.
"See that dress? That's my wedding dress. And guess what? It still fits," she gushed to the audience.
She continued: "I bought it at the Barneys Warehouse Sale, and the dress is actually 25 years old. My marriage is 20 years old. I didn't buy it as a wedding dress. I just bought it because it was really pretty and I wanted to buy something from the Barney's Warehouse Sale. I was working on the soap, I wasn't making a lot of money, it was $199 on final clearance sale and I was like, 'Do I eat this week or do I get this dress' Literally that was the thought process. And I said to myself, 'I bet if I buy this, maybe it will be an investment piece. Maybe I'll wear it more than once.'"
Consuelos and Ripa met in 1995 on the set of "All My Children" and eloped in Las Vegas just one year later. The lovely dress was a far departure from the elaborate gown her character Hayley wore to marry Consuelos' character Mateo on the show they co-starred in at the time.
Apparently her real-life wedding dress, which she says she now wears as a beach cover-up "constantly," paid off.
"It was the best $199 I ever spent in my life," she said.
Related
Before You Go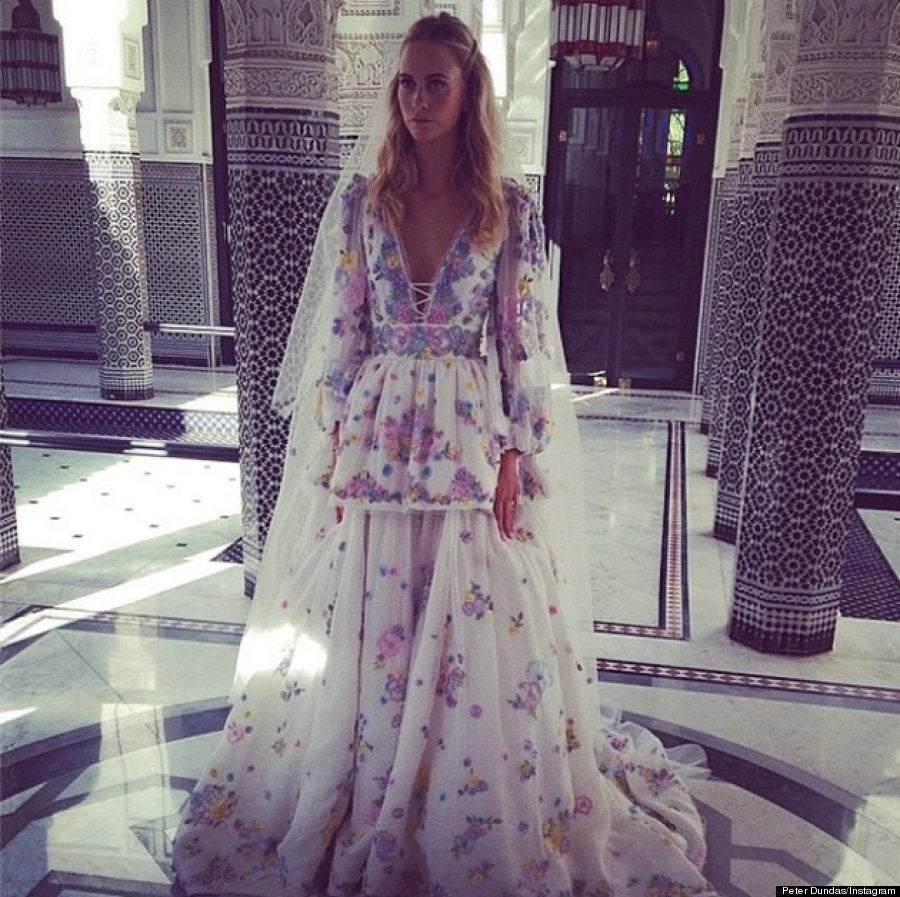 Celebrity Wedding Dresses