The "Baywatch" reboot just found its new C.J. Parker!
"A pleasure welcoming @kellyrohrbach to our #BAYWATCH family for the iconic role of 'CJ Parker,'" Johnson wrote. "Yes, she's a walking smoke stack but more importantly... she's smart, tough and funny. Just the way we like 'em."
The former pro wrestler also shared a video of himself and Rohrbach running along the shore in slow motion, obviously.
"For our #BAYWATCH and the iconic role of 'CJ Parker' I had to make sure @kellyrohrbach was... tough," he captioned the clip.
She was perhaps best known, however, for her relationship with Leonardo DiCaprio, which reportedly ended just a couple months ago, according to People.
The new "Baywatch" film will reportedly center on Johnson, a "by-the-book and very serious lifeguard who is forced to team up with a young rule-flouting hothead in order to save their beach from environmental destruction at the hands of an oil tycoon," the Hollywood Reporter noted in July 2015.
Unlike the original series, which was dramatic and unintentionally funny, the new movie will be a comedy (on purpose).
Is it weird that we're excited about it?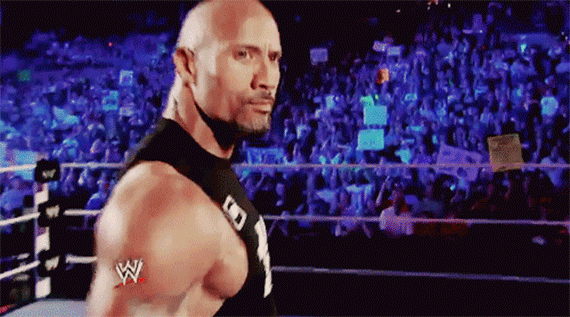 Dwayne Johnson Best Moments
Popular in the Community