Kelly Rowland has stepped into the spotlight with the release of her new album, "Talk a Good Game."
Rowland's fourth solo studio album hit stores on June 18. "I love this album," Rowland gushed to HuffPost Live on Tuesday. "I would listen to this album if it weren't mine over and over and over again. Just certain songs, like the title track 'Talk a Good Game,' to 'Red Wine,' to 'Gone,' I just am in love with the songs on this album."
"It's definitely the many shades of me to be completely honest, from the different things that I've gone through in my life," Rowland explained. "I share a lot on this album and talk about relationships and my personal struggles or challenges in relationships, and the good times, as well."
One of the most talked-about tracks on the album, "Dirty Laundry," has the Destiny's Child alum opening about her relationship with fellow Destiny's Child member Beyonce Knowles. (It also sees Rowland frankly discussing domestic abuse and the consequences it had on her life, more on that here.)
"[Jealousy] is the only thing [people] can think of when they think of myself, or Michelle, or B," Rowland said. "We're all in a group together and we're so used to hearing that, but those are my girls. I love them to death. We're stuck with each other for life."
In "Dirty Laundry," Rowland addresses Beyonce's major success, and her own place comparatively. "It's not necessarily that it's tough to watch. You just are wanting something more for yourself or wanting a different opportunity," Rowland explained. "An opportunity for something different, or to open up a different door. What I took away from all of that and learned is that each one of us will have a different path, and everybody else has to realize that."
The comparisons to Beyonce have been hard for Rowland to escape. She opened up to HuffPost Live about the problem of women constantly competing against one another, saying, "Sometimes we pit ourselves against each other and we allow men to do it. We can't do that."
"[People] want their to be some sort of rivalry, and once again that's people making stuff up," Rowland added. "[Beyonce and I] shared a room together, we grew up together... We grew up together. That's my sister, I love her to death."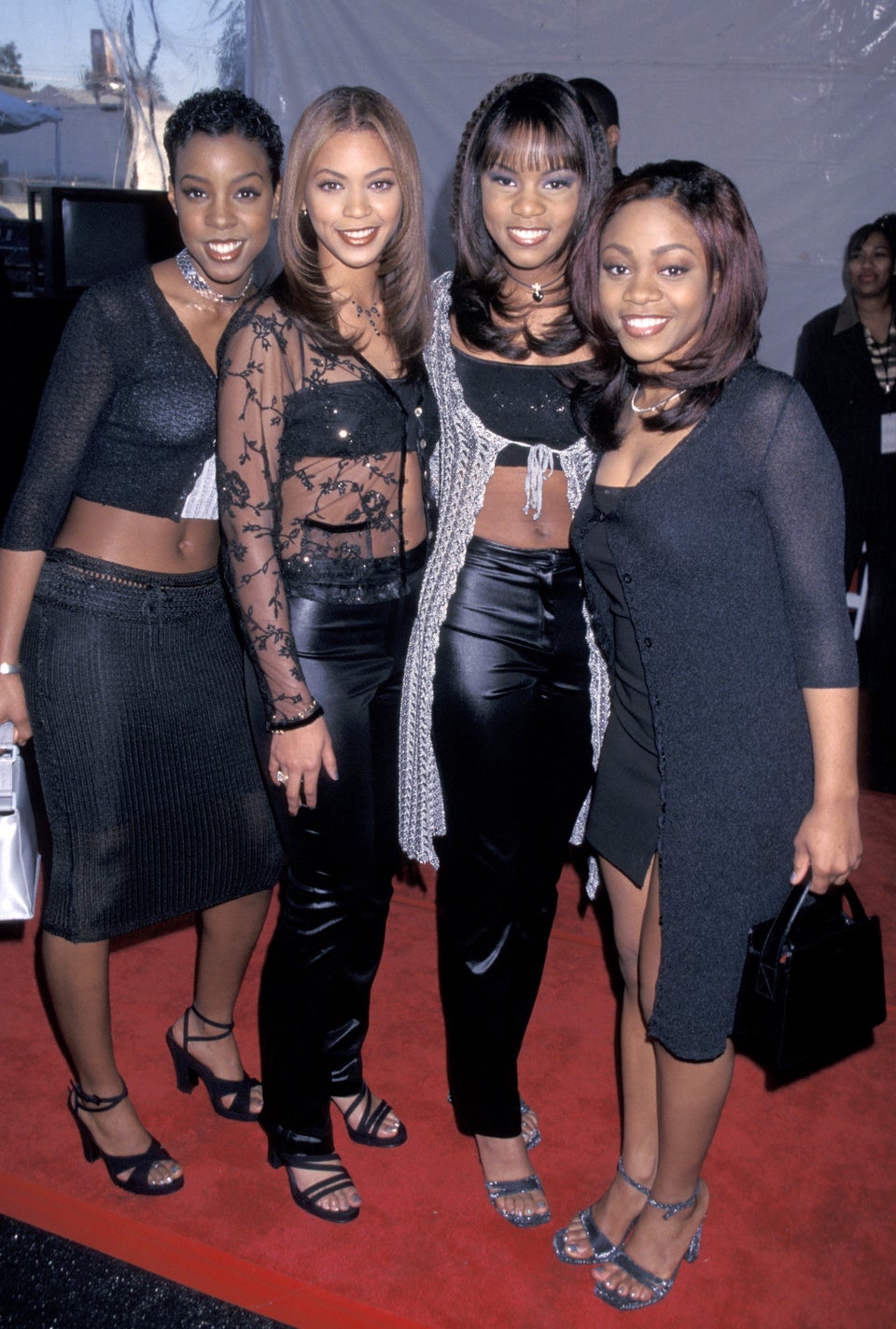 Destiny's Child: A Look Back
Popular in the Community