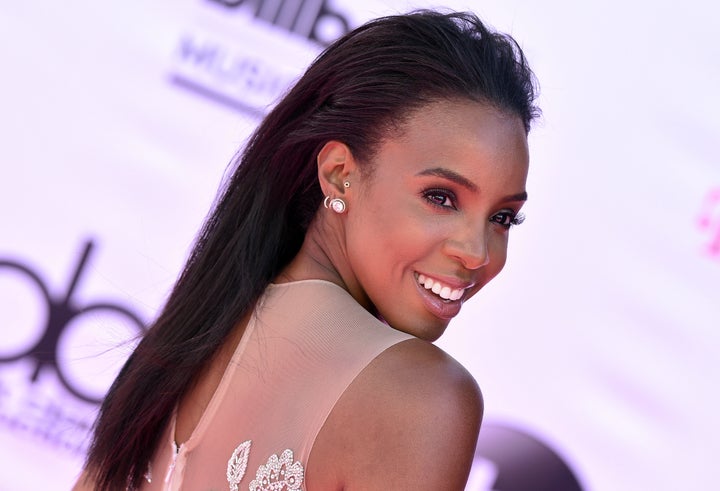 Kelly Rowland's confidence is contagious, and she's going above and beyond to spread it to other women.
The "Chasing Destiny" star is doing this by not only embracing her own chocolate splendor and constantly giving back, but also by launching a makeup line in collaboration with her makeup artist, Sheika Daley, that will be inclusive of all skin tones. Rowland told The Huffington Post that her own struggle to find makeup that matches her complexion sparked the idea.
"I was pink, I was green, I was gray, I was too fair, I was too dark or too purple," Rowland told HuffPost at Breyer's 150th Birthday Celebration in New York on Wednesday. "Even going overseas to Europe, none of the makeup artists have my color, and I was just shocked. Like, you should know it all. They didn't, and that's fine, but if that's the case, then let's figure out a solution."
That solution is her line, F.A.C.E., which stands for For All Created Equal. Rowland said she especially wants to fill this void for women with darker complexions and help them embrace their true beauty.
"I don't want them to cover up their [skin color]," she told HuffPost. "So many makeup artists cover everything up. Let the skin tone shine through. There's a reason why people are sitting in the sun, there's a reason why people are injecting their lips. Our features are so beautiful, and we just don't need to cover it up or enhance it even more, cause we already have it... We invented the s**t!"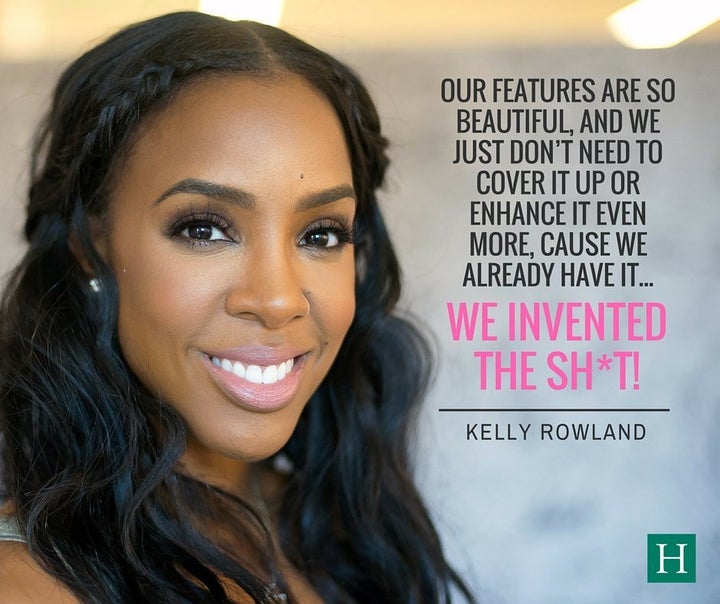 Rowland said that she doesn't condemn cosmetic procedures -- admitting to having some work done on her breasts -- but she wants black women to know that they don't have to go overboard to keep up with society's standards because they are enough.
While F.A.C.E.'s release date is still pending, Rowland is focusing her attention on her other projects, including her new girl group, June's Diary, who just released their first single, L.A.N.C.E.
The former Destiny's Child member is also working on new music herself. Despite being in the music industry for nearly 30 years, Rowland told HuffPost that she's at the point where she has to push herself like never before.
"I feel like all the different things that life has given me, and the different challenges that I went through, and even just with having my son and losing my mom, it's so many different dynamics that have happened and I can't not include that in the record," she said. "It's so many fans that feel like 'we've only heard a little bit of your voice,' and they're right. Between my vocal coaches and me just having so much fun and feeling even more freedom since having my son, it's just, I've evolved and I want to showcase that."
Before You Go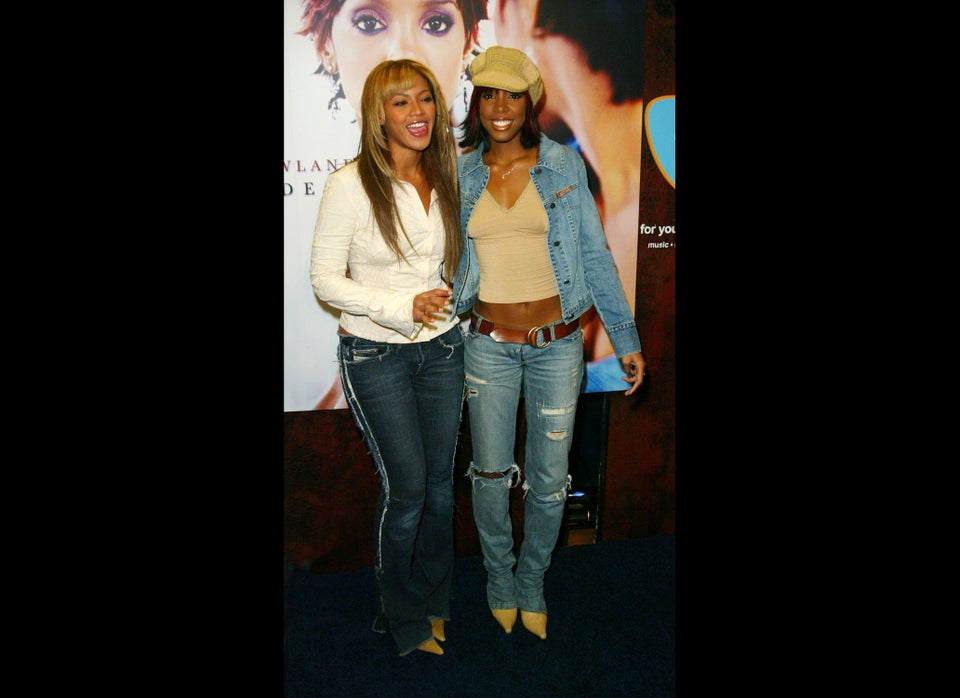 Kelly Rowland's Style Evolution
Popular in the Community