This week, after Slater invited a group of professional surfers to try out what he has dubbed "a freak of technology," it became clear the sport may never be the same.
As wave after flawless wave rolled in, the surfers, including Carissa Moore, Nat Young, Stephanie Gilmore and Kanoa Igarashi, got some of the longest rides and most consistently perfect barrels we've ever seen.
In the past, artificial waves haven't met surfers' expectations. They didn't barrel -- take the shape of a hollow tube -- and weren't fast enough for surfers to get air. Slater's waves, however, live up to the real thing, not just mimicking the ocean, but seemingly improving it.
This ride by Stephanie Gilmore is a prime example of just how clean and glassy each wave is.
At most ocean breaks, that would be the wave of the day -- nay, the month. In Slater's wave pool, it's just one of many.
All of the surfers who tested the water had nothing but praise for the pool. And every one of them had an infectious post-surf smile plastered on their face.
Slater himself has called the sport a spiritual experience. "Surfing is my religion, if I have one," he once told CNN. "The barrel is really the ultimate ride for any surfer. It's the eye of the storm. Some guys say it's like being in the womb."
He said he sees the artificial waves as a supplement to the natural ones.
"I know people have fears that man-made waves could change or ruin our culture in some way," Slater told Surfer Magazine. "But it's not meant to replace anything. I've always said this is a supplement to surfing in the ocean, and something for fun."
Fun, indeed. Now if only Slater would let the rest of us in on his "freak of technology."
Related
Before You Go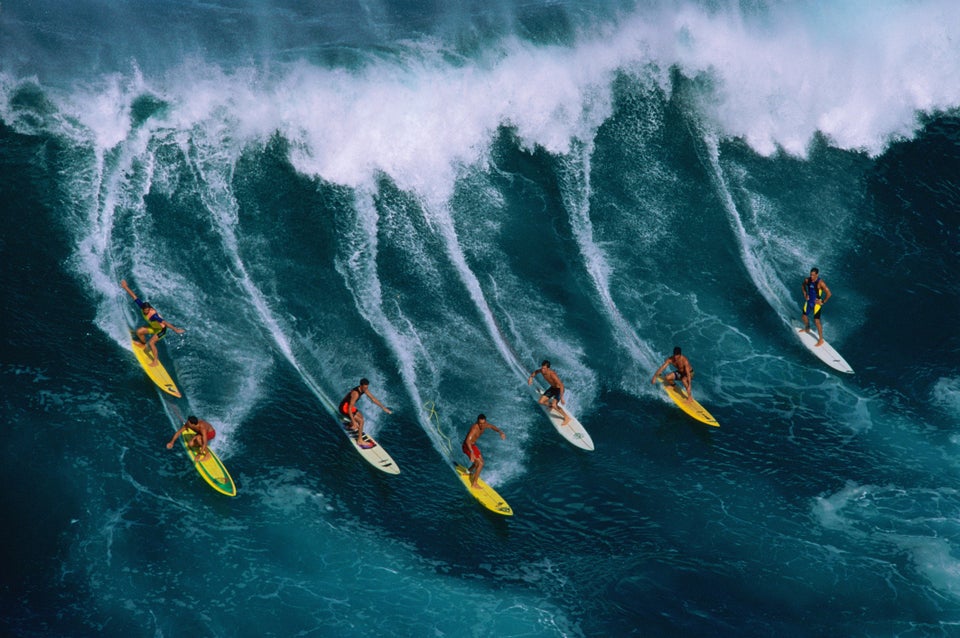 Surfing In Hawaii