Kelly Slater captured his first U.S. Open of Surfing Title in 15 years Sunday, defeating Australian Yadin Nicol in the finals at Huntington Beach. With the win, the reigning 10-Time ASP World Champion took home a hefty $100,000 check for winning the U.S. Open of Surfing.
"I guess Yadin (Nicol) wanted me to win because he didn't catch any waves," said Slater, referring to Nicol's meager point total of 2.57 from catching just one wave in the final.
"I was just really frustrated for him because he was sitting out in the back waiting for the big sets and the big sets were close outs. The small ones he was just too far outside for and I got them. I think what happened is I got the 8.50 to start and he was just going to be patient. If he got a good one he would have thrown a big rotator, but it just never came."
While the celebration started after the finals, it was the semifinals that showcased Slater's finest surfing performance of the event. With Hawaiian Dusty Payne holding both the lead and priority and with time running out, Payne decided to let a left that appeared to be a closeout go without him, leaving Slater to catch the wave, launch a backside 360 air with no grab, and land the aerial assault to win the heat with a 9.77 score, the highest of any surfer in the contest.
"Dusty (Payne) had priority and he had gone on a couple of lefts that kind of fizzled out on him and he was probably thinking that left was going to do the same thing his other ones did," said Slater. "It just let me get going on the face enough and I just tried to rotate as hard as I could and somehow the board stuck to my feet."
Slater's win didn't help him earn points towards an 11th World Title because the U.S. Open of Surfing isn't part of the ASP's Dream Tour, but it did give Slater confidence heading into the next event of the ASP World Tour, the Billabong Pro Teahupoo. The contest window in Tahiti opens on August 20th.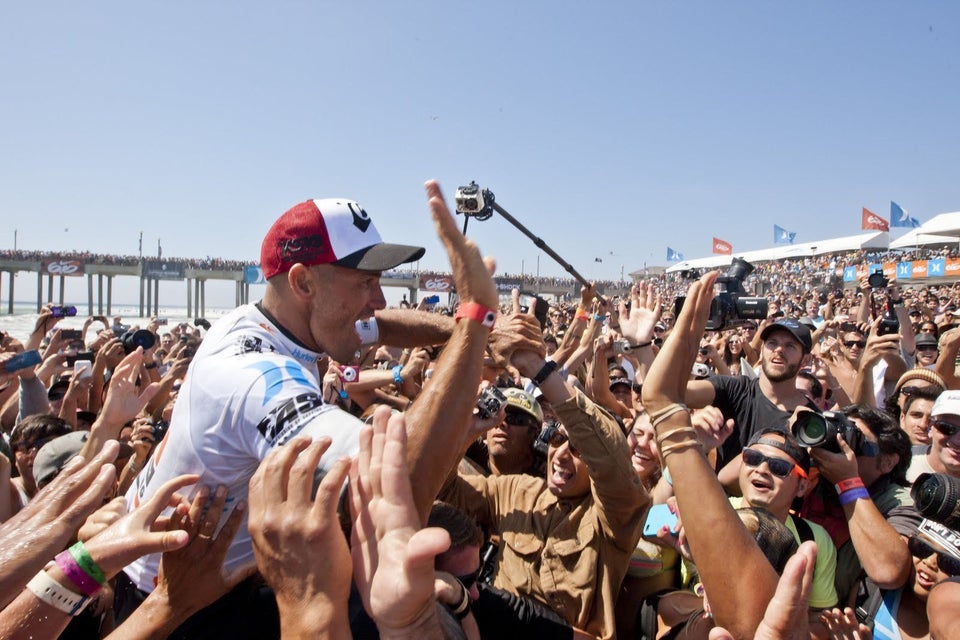 Kelly Slater at the Nike US Open of Surfing
Popular in the Community