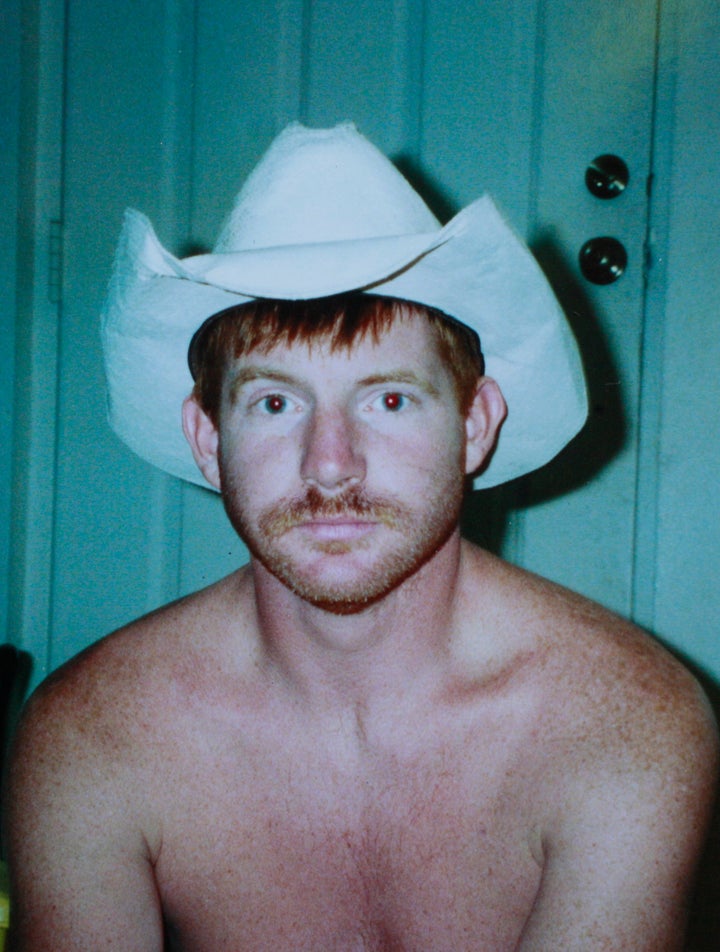 A wrongful termination lawsuit filed by Michael Reeves, a former doorman at the Slidebar Rock-N-Roll Kitchen in Fullerton, Calif., alleges that his manager lied to police in order to get them to respond faster to her complaint about Thomas, a homeless man loitering on the premises.
According to the complaint, bar manager Jeanette DeMarco told the Fullerton police dispatcher, "Kelly Thomas is in the parking lot breaking into cars." In fact, Reeves claims, Thomas was only picking up cigarette butts.
The lawsuit argues that the allegedly false police report was the first in a tragic sequence of events that led to the fatal beating of Thomas. From the complaint:
The officers' confusion, based on Jeanette DeMarco's false report, gave way to greater confusion and ended only after it was already too late. The officers beat Kelly Thomas into a coma, and he was rushed to the hospital at the University of California Irvine.
Thomas, whose family has said that he suffered from schizophrenia, died five days later. In the weeks after his death, when investigators with the Orange County District Attorney's Office were interviewing Slidebar employees, Reeves contends that he told interviewers "the truth about what I saw and heard" -- and that his managers were furious at him for it. His responsibilities at work were slowly taken away, he alleges, and two months later, he was fired.
The district attorney's office declined to say whether Reeves did, in fact, discuss the allegedly false police report with investigators.
The Slidebar is owned by Jeremy Popoff, lead vocalist of the 1990s hit band Lit. Popoff, along with DeMarco and several other employees, is accused in the lawsuit of fostering an atmosphere that encouraged workers to do "anything necessary" to keep homeless people like Thomas far away from the bar.
At first, the complaint contends, that simply meant calling the police whenever Thomas or another homeless person appeared near the premises. But managers allegedly grew frustrated that officers would take as long as 30 minutes to respond to the call and then would only ask the transients to move along to a different spot.
That frustration, the complaint argues, is what led to DeMarco's resolve to "take care of this" on July 5, 2011, the night Thomas was beaten.
When asked why Reeves waited so long to file the lawsuit (he was fired on Sept. 23, 2011), Reeves' lawyer, Stephen W. Solomon, responded that the passage of time was irrelevant "in the realm of litigation" because there is a two-year statute of limitations on wrongful termination suits.
Solomon also said that his client's lawsuit "starts and stops" with the wrongful termination claim and has nothing to do with Thomas' beating. "The lawsuit is completely unrelated to any matters regarding the prosecution" of the people responsible for Thomas' death, the lawyer emphasized to HuffPost.
However, the 25-page complaint contains the entire publicly known history of Thomas' death, including milestones in media coverage and block quotes from the local blog Friends For Fullerton's Future about the Slidebar's possible connection.
The complaint itself is why Eric Dubin, an attorney for Popoff and the Slidebar, argues the case will be an easy one to get thrown out of court.
"This whole thing is all copy from blogs and sold to some lawyer," said Dubin. "Everything in that lawsuit is 100 percent false except that Reeves worked for us and then was fired. There was never a policy against the homeless or a relationship with police."
Dubin did confirm that a call to Fullerton police was made from the Slidebar on the night Thomas was beaten. He declined to paraphrase the call because he said the recording will soon be played during the officers' trial, but he did say, "I can tell you that she [DeMarco] never used the phrase 'breaking into cars.'"
In a statement sent to HuffPost, Reeves, who also gave a press conference on Wednesday, reiterated his position:
A Slidebar manager called Fullerton police and I heard her report that Kelly Thomas was in the parking lot breaking into cars. I knew her report to be false. I complained about that false report that night to my manager and continued to complain about the false report until the date I was terminated, on September 23, 2011.
Reeves is seeking at least $4 million in damages.
Fullerton Officer Manuel Ramos and Cpl. Jay Cicinelli are the only two policemen charged in Thomas' death. Ramos is charged with one count each of second-degree murder and involuntary manslaughter. Cicinelli is charged with one count each of involuntary manslaughter and excessive force.
REAL LIFE. REAL NEWS. REAL VOICES.
Help us tell more of the stories that matter from voices that too often remain unheard.
BEFORE YOU GO
PHOTO GALLERY
Justice For Kelly Thomas