Kelly Wearstler is known for being a jack of all trades in the design world.
She's a self-made brand that touches on everything from interiors and furniture to clothes and jewelry -- all while sustaining herself on a very strict diet. And as much as we love seeing this eclectic designer's reach extend in so many directions, we have to admit we were a bit skeptical back in 2011 when Wearstler launched her clothing line. We weren't sure how her ideas would translate into clothes and why she would want to tackle a whole new genre that many fail to succeed in, but when you have a calling, you have a calling.
And Wearstler answered...with a little help from her friends, who thought she could enter the fashion world effortlessly. "I have a lot of friends in the fashion business and they really pushed me for probably six years, 'You need to do fashion, you have such a DNA and you have a voice.' At that time I was doing three hotels and tons of interior projects and designing the furniture. Then, I just said, 'I'm gonna try it,'" Wearstler said in a recent interview with Racked LA.
We also learned that her success in one area of design is largely due to the inspiration she finds in the other. For example, she spoke about how fixtures can be influenced by jewelry and vice versa. "We'll design a metal staircase and I'll go into my next meeting and it's jewelry and I'll say 'That metal staircase could be amazing for the chain that we're going to use in the fall collection.' Or taking a piece of jewelry and saying, 'Let's do this for door hardware on this project.' Then we'll do a beautiful texture or wash or print and that could translate into a carpet. It's just constant," she said.
The interview took place in Wearstler's gorgeous Los Angeles headquarters, which as we learned from Refienry29, is harmoniously filled with fabric samples, wallpaper and jewelry and ready-to-wear.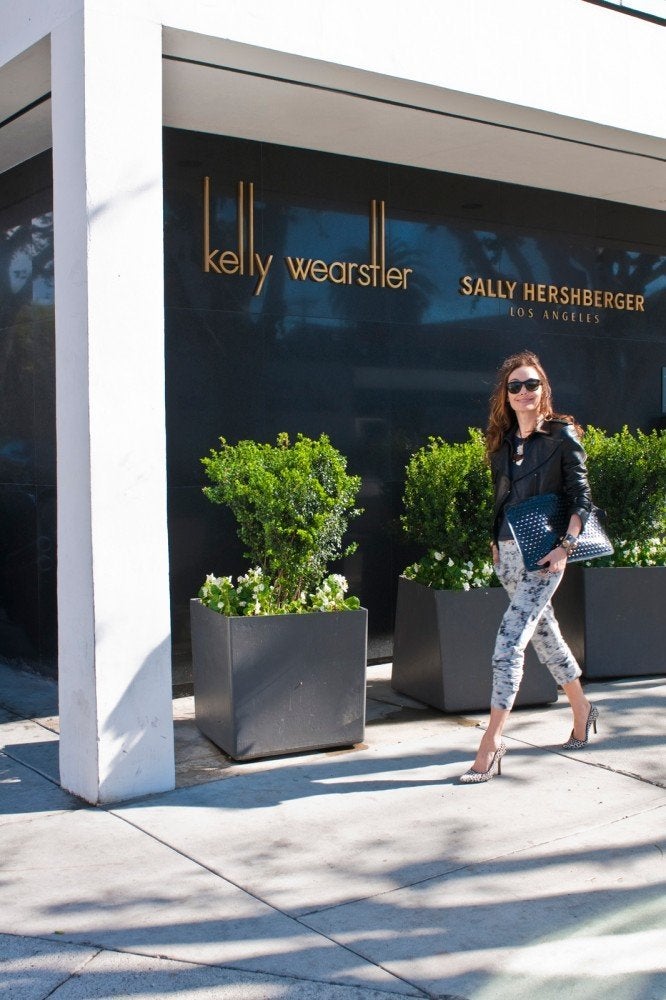 Kelly Wearstler's Headquarters