This week I interviewed Kelly Wright, Executive Vice President of Sales at Tableau. Since sales and technology are known to be male dominated fields, I was anxious to ask Kelly about her experiences. I found her story, her philosophies, and her work ethic to be inspiring and I can't wait to share them with you.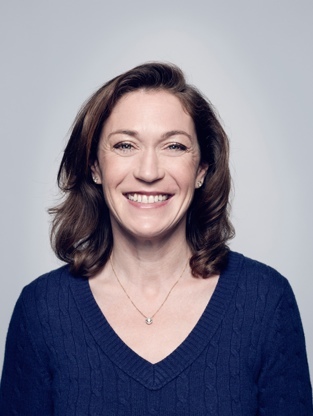 Right off the bat, I asked Kelly what it was like working in a male dominated field. And I was surprised by her response.
"Yes, there are many, many men in technology and in sales, but you know what, I haven't really thought about it," Kelly said.
While it's not at the front of her mind, Kelly did admit that there are some challenges she faces as a woman.
"There are certain things that are kind of awkward and there are some challenges, just because there's very rarely many women in the room," she said. "I remember this one time [during a meeting] at the end, where I asked, 'Is there anything else before we wrap up?' and [the customer] was a man and he said, 'I'm just curious, what's it like being a woman? I've never met with a woman executive before.' And I chuckled and looked at him and said, 'I don't really know how to answer it. What's it like being a male executive?' And he chuckled. So there are those awkward moments, but you just work through it and keep going. "
One of the qualities I found most admirable about Kelly was her thick skin, and her ability to keep going through any challenges. Her philosophy is so simple, yet at the same time, so powerful.
"Control what you can control, work hard, follow your instincts, stay true to who you are and focus on being fair, and things will all work out," Kelly says. She got started with this philosophy during one of her first sales jobs .
"One of my first jobs was in college, I sold educational books door-to-door. My focus was get up everyday, go work, whether it is raining or boiling heat, and carry my heavy book bag door-to-door and knock on 30 people's doors," she said. "When you knock on 30 people's doors every single day for an entire summer you get tons of doors slammed in your face and that's something that's really hard. I realized through that, I don't know what's going on in their minds, I don't know what's happened in their day. All I can do is just do my best and control what I can control. That's really been the philosophy I've used in my life."
Kelly is also a big thinker, and pushes everyone around her to believe in themselves and be their best. She's a true leader who can see the potential in others, but sometimes Kelly explained, female leaders are portrayed the wrong way.
"I'm a direct, outspoken person and that's what most leaders are. Sometimes people can look at a woman who is direct and outspoken as being aggressive or maybe pushy."
Kelly doesn't let that get to her and she encourages all other women to do the same.
"I go back to my principles of focusing on what I know needs to be done, doing what's fair and right, doing it to the best of my ability and I don't worry about what other people's perceptions are."
Doing what she feels is right and being her best has gotten Kelly far in her career. She's come from being the first sales person at Tableau to being on their executive team. I closed our interview by asking Kelly why she loved Tableau, and what she considered her biggest career success at the company.
"I've been at Tableau now for almost 10 years. I started as the very first salesperson when we were still on our beta product... I joined early on because I wanted to be able to be a problem solver, to be a company builder, to help to craft something with my own hands, and I think the type of people that we're hiring now, myself included, that's what we're doing every single day."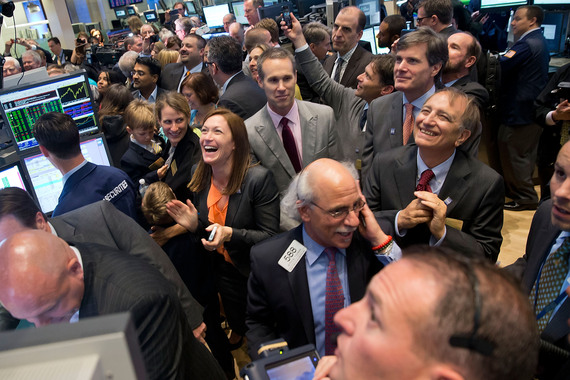 When it comes to her biggest career success, Kelly didn't hesitate.
"On the day of Tableau's IPO, when I was standing in the box, we were ringing the bell, looking out at the floor of the New York Stock Exchange and I could see all of our early Tableau team, because there were quite a few Tableau people there. I was looking out at everyone and realizing I started from the very first salesperson and now here we are ringing the bell on the New York Stock Exchange. To me that was a pretty powerful moment."
Popular in the Community