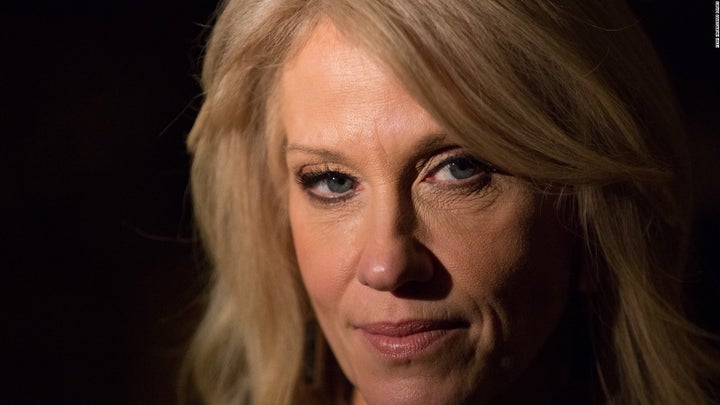 Kellyanne Conway, President Trump's Counselor, is an impressive woman. Before she was in the Trump government, and even before she joined his campaign, Conway already had a track record of success. For most of her career, Kellyanne focused on working with politicians to tailor their messages to voters.
In this regard, she has worked with impressive political figures including Newt Gingrich and Ted Cruz. All before joining Trump on the campaign trail and later becoming the first woman to run and win a presidential campaign. So, how did Kellyanne get to where she is now?
From Grassroots Activist to Counselor to the President
Kellyanne's track record with politicians, mostly Republicans, began in 1995 when she founded the polling company WomanTrend. She still serves as its president and the firm has an extensive list of clients including prominent names in the conservative and tea party world. One of the most notable names on that list is Newt Gingrich. Kellyanne worked with Gingrich in the 90s when he was a rising star in the House of Representatives. She would go on to work with him again in his ill-fated 2012 presidential campaign.
However, Gingrich's failed campaign did little to slow her momentum as she later went on to prove her worth by running Trump's come from behind General Election victory. After the 2012 defeat, Kellyanne went on to focus on her polling business. She was also president of Keep the Promise I. Keep promise I was one of the major super PACs that was formed to aid Ted Cruz in his 2016 White House bid.
A point of irony is that while running Cruz's campaign, Conway released ads that attacked Trump. Notably, they criticized his health care plan and used old footage of Trump touting a pro-abortion stance. After Cruz dropped out of the Republican primaries, Conway joined the Trump campaign. Her first order of business was to make Trump more likable. While his likability numbers never showed measurable improvement, she was successful in guiding Trump to a White House victory.
Scaling the Heights of Power
Many speculate that Trump gave Kellyanne her current post after realizing that her understanding of the American voter could help his administration as she helped his campaign. However, in this new position, Kellyanne has been forced to put aside some of her beliefs. For example, her background as grassroots activist stands in stark contrast to the big money machine that was Trump's campaign. Likewise, Trump's long record of sexist remarks would seem to undercut Conway's achievements as a trailblazing woman.
However, she does share one thing in common with Trump. Kellyanne has been criticizing the Clintons since the 90s, coming at Hillary hard throughout the campaign, and she continues to do so every chance she gets, which brings us to this—Kellyanne seems to have morphed into a different person since Trump's inauguration.
Recent Controversies and Her Subsequent Fall from Grace
Indeed, anyone who watches the news is familiar with the 'alternative facts' debacle that arose as she attempted to defend Trump's inauguration numbers on national TV. However, her "alternative facts" statement is not the only recent controversy. She was also caught flat-footed when Micheal Flynn, former National Security Adviser to the President, resigned.
Kellyanne had gone on TV to say that the President had unwavering trust in Flynn even after allegations that he spoke with the Russian ambassador about US sanctions. As if on cue, within moments after Conway voiced the President's confidence in Flynn, he resigned. Of course, this made Kellyanne look like someone who hasn't a clue what's going on in the administration.
Apart from these two incidents, Kellyanne has also come under fire for her inability to give straight answers. News presenters say that Kellyanne is one of the hardest people to interview due to her ability to spin a story into something completely different. Not only are her recent antics tiring, but they are also disrespectful especially given that she is on the President's behalf.
An Unwilling Fall Woman?
This twisting and turning that's made her a walking contradiction also happens to be a distinguishing characteristic of the Trump government. Indeed, what Conway says to the media and the information that the White House puts out are usually in direct contradiction to one another; making her look like she has no clue.
Some have even speculated that this is by design and that Trump having someone to conveniently put the blame on in compromising situations. Regardless of whether she does this deliberately or under the instructions of someone else, it is evident that the once-sharp Kellyanne Conway has been taking her fair share of knocks since Trump has taken office.
All of these facts have led many to speculate that should Conway continue down her current trajectory she may not last much longer in the position. If history tells Conway's story as a bright star that scaled the heights of conservative politics just to crash and burn, she'll only have herself to blame. So, will she reverse course before it's too late? Only time will tell.
REAL LIFE. REAL NEWS. REAL VOICES.
Help us tell more of the stories that matter from voices that too often remain unheard.