NATIONAL HARBOR, Md. ― If you were hoping to hear more from Kellyanne Conway about the inner workings of the White House, what policies President Donald Trump might be pursuing or even whether things are running smoothly in the administration, you would have been sorely disappointed Thursday morning.
Conway, a top aide to the president, took the stage at the Conservative Political Action Conference and talked instead about how wonderful Trump is ― especially when it comes to his treatment of women.
"Donald Trump is someone who is not fully understood for how compassionate and what a great boss he is to women," Conway told the conservative crowd Thursday.
Conway has largely been sidelined from doing many media appearances after she went on MSNBC and said the president had full confidence in Michael Flynn ― shortly before Trump fired Flynn as national security adviser. So instead, she appeared at CPAC and touted what a good man Trump is and how pro-women the White House is.
"I decided ultimately that I work for a man in the White House where that work-life balance is welcome," Conway said.
"I'm not about calling myself a feminist," she added. "For me, it's difficult to call myself a feminist in the classic sense because it seems to be very anti-male, and it certainly is very pro-abortion in this context. And I'm not anti-male or pro-abortion."
Conway also tried to give a glimpse of what Trump is like in private, assuring attendees that he's the same man all the time.
"Most of the strength and the leadership skills and the decisiveness, the resoluteness that I think the [public] is craving from its president, from its leader, is the same in public as it is in private," she said. "I find him to be very kind and generous. I find he has a great sense of humor. He's genuinely interested in everybody's lives. ... He's a man who just absorbs information and experiences."
Trump is also the man who insisted during the campaign that when he once bragged about using his celebrity status to sexually assault women, he was just engaging in "locker-room banter" ― acting different from how he acts publicly, in other words.
"He's a family man. He is happiest when he is with his family," Conway insisted Thursday morning.
Conway also encouraged women to shoot for the stars, including considering running for president. During the campaign, Trump insulted the looks of Carly Fiorina, who ran against him in the GOP primary. He also mocked Hillary Clinton for sounding like she was "shouting," said she didn't look "presidential," and claimed that the only reason she was a contender was because she had played the "woman's card."
"The job for first female president of the United States remains open," Conway said, "so go for it."
Want more updates from Amanda Terkel? Sign up for her newsletter, Piping Hot Truth, here.
Before You Go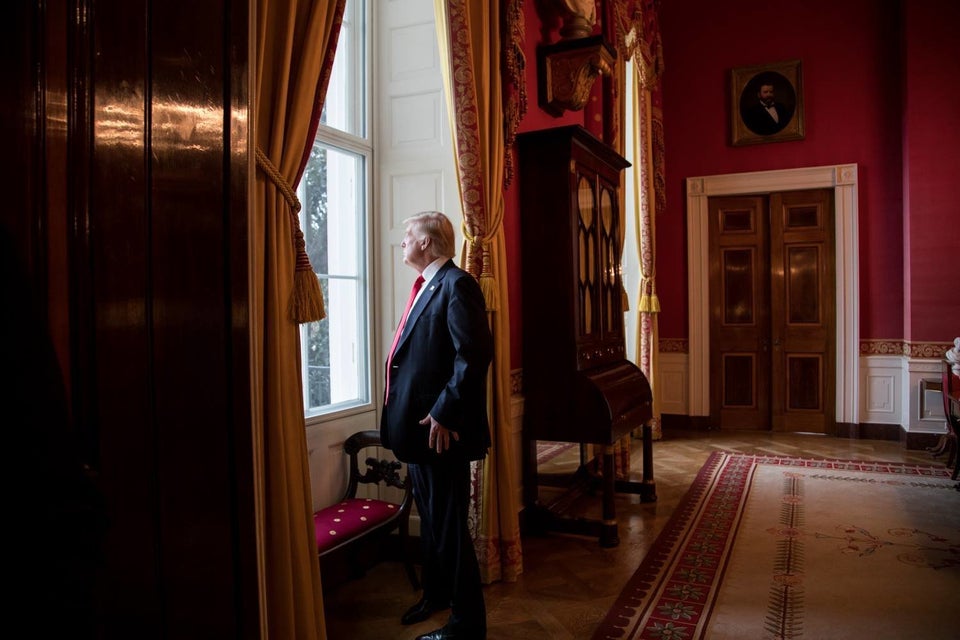 Trump's First 100 Days
Popular in the Community