"Sean Spicer gave 'alternative facts,'" Conway, a counselor to Trump, said on NBC's "Meet The Press."
Not only did host Chuck Todd call out Conway for equating falsehoods with "alternative facts" ― she, like Trump, claims he had the biggest inauguration turnout ever, which is easily disproven with photos and data ― but the dictionary itself stepped in to help clear things up.
"A fact is a piece of information presented as having objective reality," tweeted the Merriam-Webster Dictionary, who, having had the job of defining words since 1828, knows a thing or two about the English language.
The dictionary also linked to a post that it wrote (well, its editors wrote) about how Conway's comments fueled a spike in online searches for the word "fact." That people aren't sure whether "alternative facts" are still facts appeared to get under the skin ― the cover? ― of the dusty, gold-trimmed book that's been begging for attention on your shelf for at least a decade.
"In contemporary use, fact is generally understood to refer to something with actual existence, or presented as having objective reality," reads the post.
It's not the first time the dictionary has inserted itself into the political arena. Last February, Merriam-Webster tried to help make sense of one of Trump's error-riddled tweets.
Trump has since deleted that tweet, which called Sen. Marco Rubio (R-Fla.) a "Leightweight chocker [sic]" twice, and said it was a "Great honer! [sic]" that so many polls showed him winning a debate.
Before You Go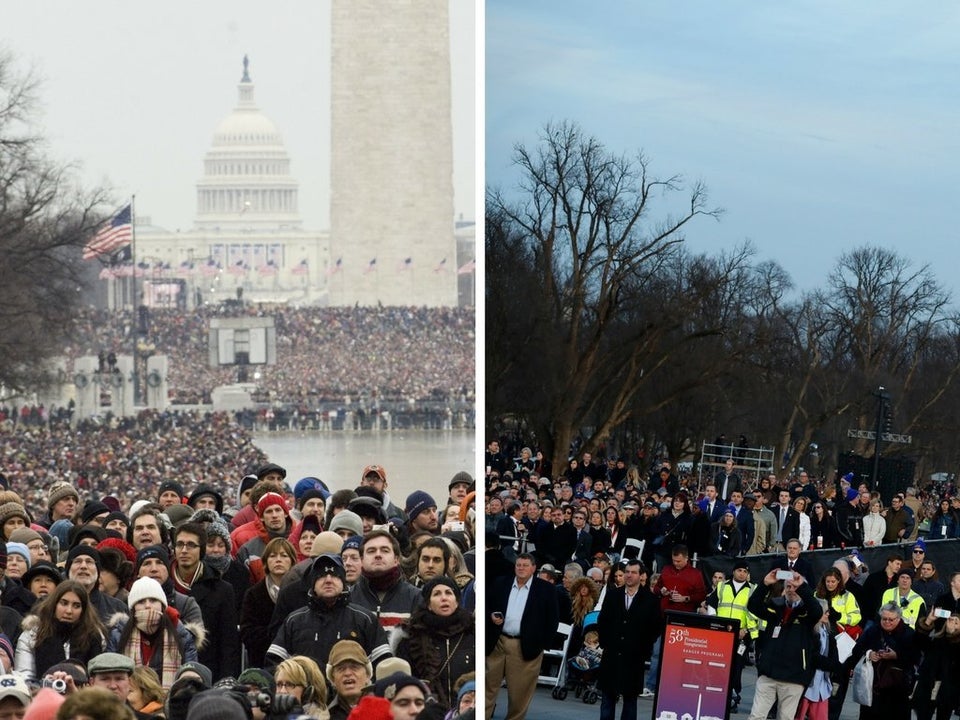 Obama /Trump Inauguration Crowds
Popular in the Community