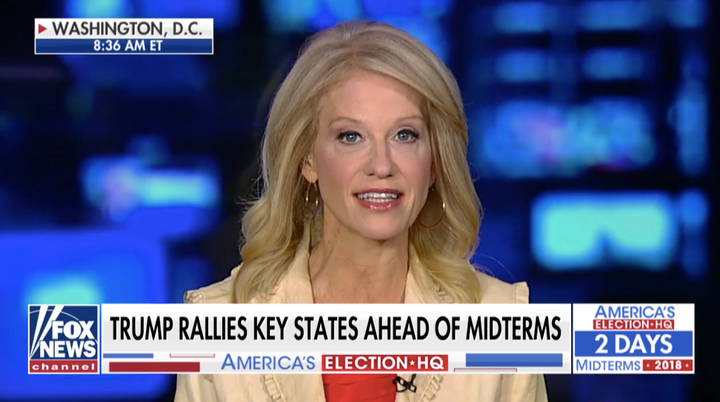 "I've noticed also that the Democrats aren't talking much about abortion this time and that's because they tried that for so long," the White House counselor said of Democrats' campaigns ahead of the midterm elections. "They tried that with the queen of abortion in 2016 and it backfired for them because so many women said, 'Excuse me you gotta talk to me on all the issues.'"
The "Fox & Friends" segment focused on the upcoming midterms and which party will win the women's vote in light of President Donald Trump's ongoing anti-woman rhetoric. Conway pivoted away from Trump's sexism and attacked "out of touch liberals," adding that not one Democratic candidate invited "two-time loser" Clinton to stump for them.
She then went on to discuss some of Trump's successes during his two years in office.
"Women, they put a lot into their voter consideration. They're not single-issue voters, we're not single-issue thinkers," Conway said, referring to abortion.
"We can do the math, we see the economy — in fact, the economy for women is the best it's been in decades, literally," she continued. "Women know even beyond the economy what this president has done in terms of law and order and respecting our military and our veterans. Border security is national security."
Conway said women "know the difference between what offends them and what affects them," adding, "and what affects them is our booming economy, law and order and respecting our military and veterans for the first time in years."
Watch the full "Fox & Friends" segment below.