Trump had gone after Nordstrom the day before, complaining that the store had stopped selling his daughter's merchandise and that she "has been treated so unfairly." His tweet about the subject, which was soon retweeted by the official White House Twitter account, immediately raised further ethical concerns about Trump's presidency and his family's businesses.
Conway essentially turned her Thursday morning appearance on Fox News into an infomercial, defending Ivanka Trump as "an incredibly creative, talented woman" and talking about buying the brand's products.
"I do find it ironic that you have got some executives all over the internet bragging about what they have done to her and her line, and yet, they are using the most prominent woman in Donald Trump's, you know, most prominent his daughter, using her, who has been a champion for women empowerment of women in the workplace, to get to him," Conway said. "I think people could see through that. Go buy Ivanka's stuff! I hate shopping, and I will go get some myself today."
"It is just a wonderful line. I own some of it," she added. "I fully, I'm going to give a free commercial here. Go buy it today, everybody. You can find it online."
In doing so, Conway may have violated a rule stating that federal officials cannot use public office to sell products.
"An employee shall not use or permit the use of his Government position or title or any authority associated with his public office to endorse any product, service or enterprise," the law states.
"The law is clear that public officials should not use their offices for their own private gain or the private gain of others," CREW's executive director, Noah Bookbinder, said in a statement. "It's hard to find a clearer case of that kind of misuse of office than we saw today."
"This is just another example of what looks like a disturbing pattern of this administration acting to benefit the businesses of the president's family and supporters," he added. "Americans are unfortunately at the point where they have to question who the Trump administration is looking out for, the American people or the Trump family."
The top Democrat on the House Committee on Oversight and Government Reform, Rep. Elijah Cummings (D-Md.) called Conway's remarks "a textbook violation of government ethics laws and regulations."
Cummings wrote a letter to committee chair Rep. Jason Chaffetz (R-Utah), asking him to refer Conway to the OGE "for potential disciplinary action."
Chaffetz said later that Conway promoting Ivanka Trump's products was "clearly over the line, unacceptable."
The Trump administration has refused to address the numerous conflicts of interest that create the appearance that the president and his family could profit from his position.
White House press secretary Sean Spicer on Wednesday sidestepped questions about the ethics of Trump's statement, claiming it was justified because Nordstrom's decision to pull Ivanka Trump's merchandise was "a direct attack on his policies in her name" and that the president "has every right to stand up for his family."
Nordstrom has said that the decision to drop the fashion line was related to low sales, not in protest of the Trump administration's policies.
At Thursday's White House press briefing, Spicer would not say whether Conway's comments constituted an ethics violation.
"Kellyanne has been counseled on the subject, and that's it," he said.
This article has been updated to note that CREW and Cummings have called for an investigation into Conway's comments. It had also been updated to include comments from Chaffetz and Spicer.
How will Trump's first 100 days impact you? Sign up for our weekly newsletter and get breaking updates on Trump's presidency by messaging us here.
Support HuffPost
The Stakes Have Never Been Higher
Before You Go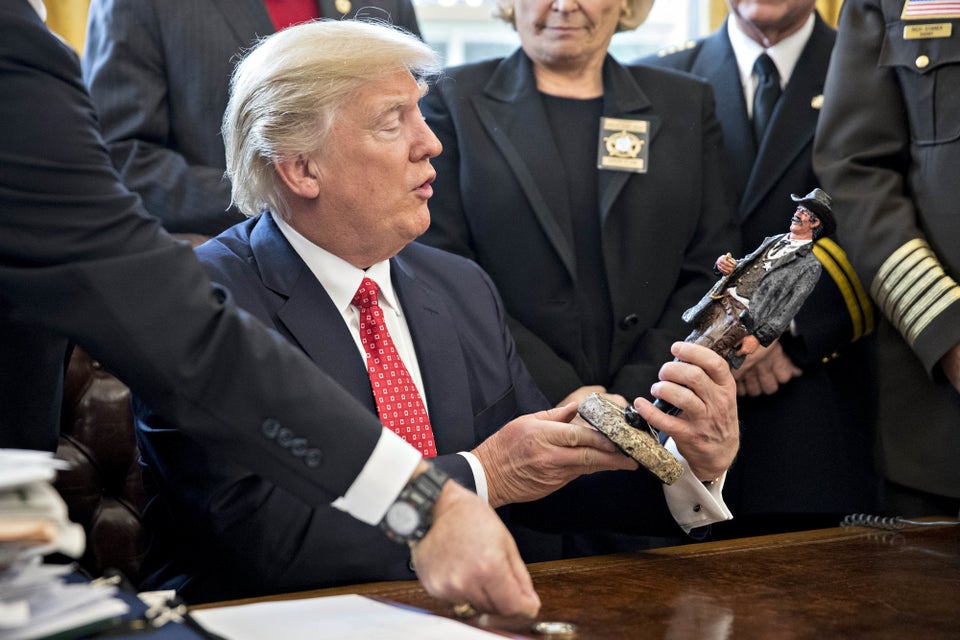 Donald Trump
Popular in the Community