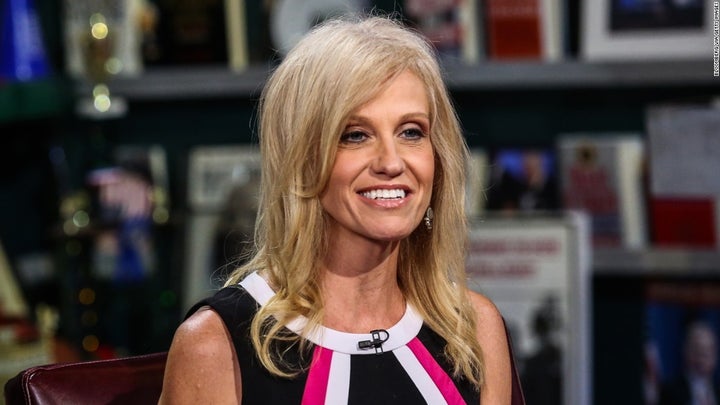 (EXCERPT) On December 22nd, 2016 Donald Trump made Kellyanne Conway a special counselor to the President. Seven days later, on December 29th, 2016, Trump's senior staff were all at Mar-a-Lago working on the transition. The team was simultaneously reacting to a crisis that had arisen the day before. It's new information revealed in the charging documents filed by Robert Mueller against Mike Flynn, who has plead guilty to lying to the FBI.
Team Trump needed to formulate a response General Mike Flynn would give to the Russian ambassador who called Flynn the day before to discuss Russia's impending reactions to sanctions the Obama administration had just imposed on Russia for meddling in the 2016 Presidential election.
So, while the Trump senior staff - Bannon, Spicer, Priebus and KT McFarland discussed Mike Flynn's response, Kellyanne Conway, the President's newly appointed special counselor surely participated in the discussions. That is, unless four-fifths of the President's transition team sent her, say, out to pick up wood for the cross they were going to burn that night. Sending her away, or doing it behind her back - remember, she's the President's newly appointed Special Counselor, is so unlikely, as to be both laughable and impossible.
And just for fun, let's say Kellyanne wasn't in the room when the decision to violate the Logan Act was made, and her colleagues were able to keep it a secret from her, the NY Times reports that an email outlining the details of Flynn's response was circulated by KT McFarland among six people on the transition, Spicer, Bannon, Priebus, Flynn and two others. Two others who the Times didn't name… Not sure why.
But, Kellyanne Conway, the President's newly appointed Special Counselor, was surely one of them. Why do I say that? Because one detail in McFarland's email is the senior staff's huge concern that the Obama sanctions against Russia will serve to delegitimize Trump's presidency.
Now, if only there was some evidence of Kellyanne Conway using those specific words – delegitimize his presidency. Oh, right. She did. With Chris Cuomo on January 10th, 2017.
(Watch the video for more details and the proof)
Jon Hotchkiss is a 14 time Emmy nominee and host of Be Less Stupid. He has some free time and is making a video of EVERY lie told about Russia by Team Trump, of which there are more than 200. You can see them all by liking the facebook page or at the website.