Kellyanne Conway on Tuesday struggled to answer basic questions about why White House officials may have known for several weeks that national security adviser Mike Flynn was vulnerable to Russian blackmail yet failed to act.
But on Tuesday, Conway, who had claimed just hours before his resignation that the White House had "full confidence" in Flynn, repeatedly could not say why the administration waited to act.
On NBC's "Today" show, the White House counselor claimed that "the situation had become unsustainable" after Flynn misled Pence.
"But the fact is, General Flynn continued in that position and was in the presidential daily briefings, as part of the leader calls, as recently as yesterday," Conway said.
Host Matt Lauer was incredulous.
"Kellyanne, that makes no sense," he said. "Last month, the Justice Department warned the White House that General Flynn had misled them and that, as a result, he was vulnerable to blackmail and at that moment he still had the complete trust of the president?"
Lauer continued to press Conway, who would only say that "it was misleading the vice president that made the situation unsustainable" and that Trump "accepted the resignation, and he is moving on."
On ABC's "Good Morning America," Conway similarly had no answers on the timeline of events and instead tried to push back on The Washington Post's report.
"These are what are in printed reports, but the fact is that I can't reveal what the White House knew or didn't know and who in the White House knew or didn't know," she said.
Conway again asserted that it was "the misleading of the information" that led to Flynn's resignation, rather than the fact that Flynn contacted Russia privately and had previous Russian ties. She went on to defend Flynn's military service and Trump's attention to "loyalty," but could not answer repeated questions from host George Stephanopoulos about the timing.
Stephanopoulos: "Kellyanne, I got to get to the bottom of this here. You asked to come on at the president's request. The president wants you to come out and speak for the White House this morning. Do you know if the president was told three weeks ago when Sally Yates told the White House counsel that General Flynn had been compromised. Do you know if the president was told that?"

Conway: "I do not know that, George."

Stephanopoulos: "Do you know if the vice president was told that?"

Conway: "I do not know that."
When Stephanopoulos asked again why the White House waited several weeks after Yates' warning, Conway claimed the situation was "very fluid."
"Again, you're presuming that all the information you have there is completely factual and who knew what, when, and this is very fluid," she said. "The president is very loyal. It just became unsustainable, and last night, he accepted the resignation of General Flynn. Today, he is moving on."
How will Trump's first 100 days impact you?Sign up for our weekly newsletter and get breakingupdates on Trump's presidency by messaging ushere.
Before You Go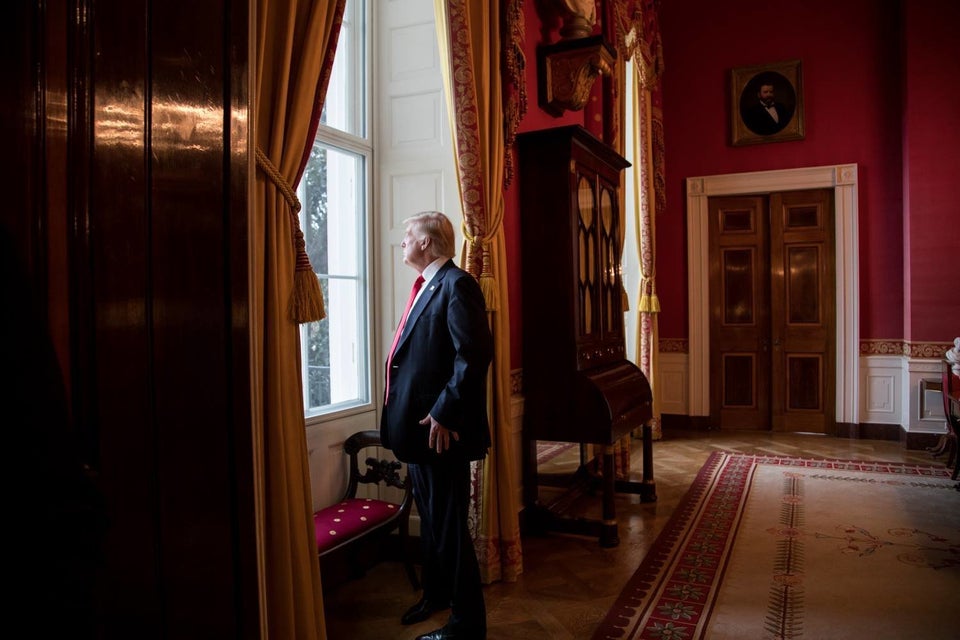 Trump's First 100 Days
Popular in the Community