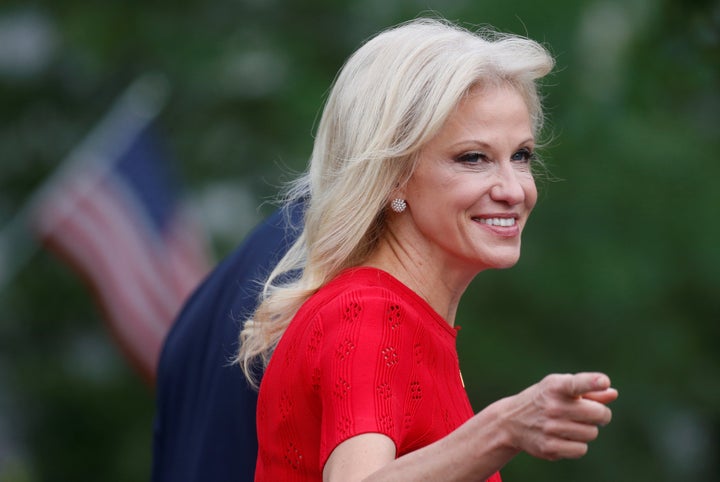 Newman was the most prominent, high-level black staff member in the West Wing as Trump's director of communications for the White House office of public liaison. She was reportedly fired by White House chief of staff John Kelly for abusing her position and had to be physically removed from the premises.
Conway, asked on ABC's "This Week" who would now rank as the highest-level black staffer among personnel stationed in the West Wing, initially faulted host John Karl for not focusing on Secretary of Housing and Urban Development Ben Carson. "The president works with the secretary every day," she said.
The former renowned neurosurgeon, however, does not physically work or advise the president from an office in the White House.
Conway then went on to give the first name of a staffer who focuses on criminal justice issues and works at the Eisenhower Executive Office Building, which is adjacent to the White House. Conway never provided his full name.
Karl pressed the matter, asking her, "What does that say to have not a single senior adviser in the West Wing who's African-American."
"I didn't say that there wasn't," Conway replied.
But she offered no specifics and urged Karl to "look at the fact that we have a number of different minorities. And the fact is that this president is doing well for all Americans."
As Trump routinely does in his stump speeches. Conway then stressed the historically low unemployment rate for black Americans amid the economic recovery that began under President Barack Obama and has gained steam since Trump took office.
"You may not want to cover it as much as it should be covered," she said of the black unemployment figures.