Kellyanne Conway dutifully sang President-elect Donald Trump's praises on TV Friday morning before his inauguration began. And she did it in a patriotic-looking red, white and blue coat dress studded with cat buttons.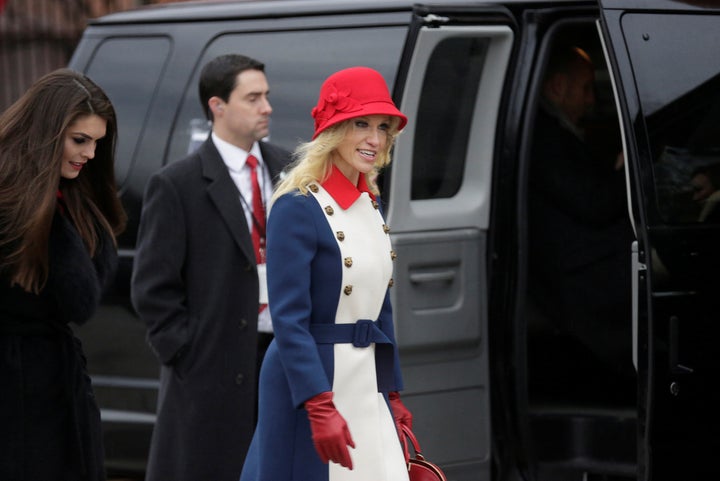 We have plenty of thoughts of our own on this, but "The Daily Show" said it best:
Here's to making Kellyanne's wardrobe great again, eh?
Popular in the Community