Well that didn't take long.
A bizarre image of White House counselor Kellyanne Conway sitting on an Oval Office sofa with her legs tucked under her sent out Monday evening was already turning into a new meme by Tuesday morning.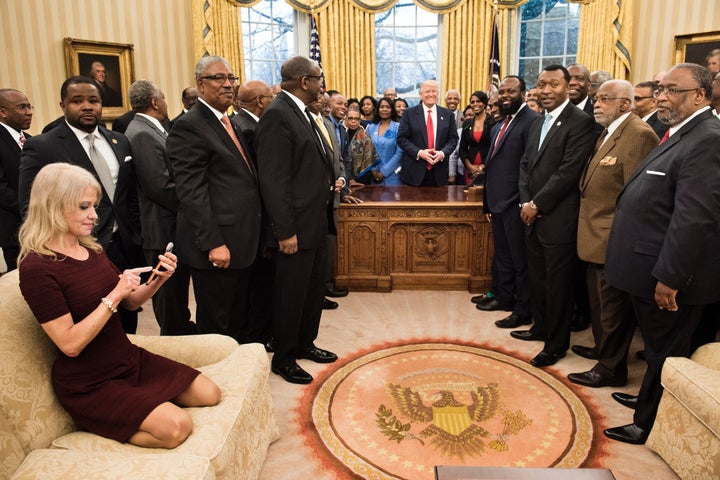 Conway had just snapped a photo of leaders of historically black colleges and universities with President Donald Trump.
But it wasn't the roomful of academics or even the president that caught internet users' attention.
It was Conway's very casual pose on the sofa, which seemed almost made for Photoshop.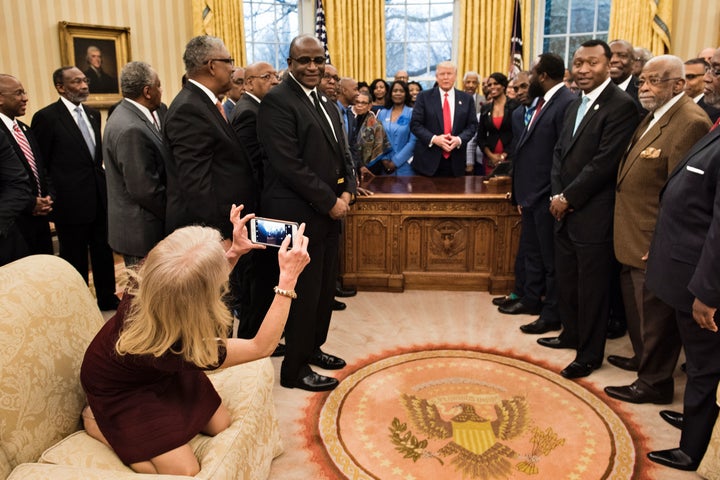 And so a new meme was born:
Then again, there might have been a very important reason she had her feet up on the Oval Office sofa:
Before You Go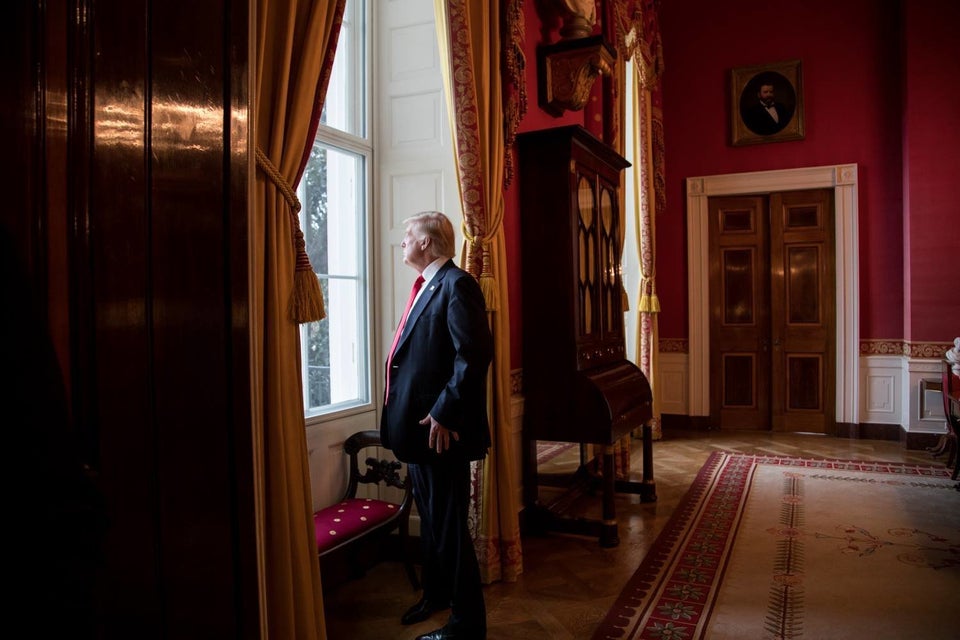 Trump's First 100 Days
Popular in the Community