WASHINGTON― Proving that vile sexism plagues both political parties, Rep. Cedric Richmond (D-La.) made the worst kind of joke about Kellyanne Conway Wednesday night, quipping that the top adviser to President Donald Trump "really looked kind of familiar there in that position" when she was kneeling on the Oval Office couch.
"You even mentioned Kellyanne and the picture on the sofa," Richmond said at the Washington Press Club's annual congressional dinner. "But I really just want to know what was going on there, because, I won't tell anybody. And you can just explain to me that — that circumstance, because she really looked kind of familiar there in that position there. But don't answer. And I don't want you to refer back to the '90s."
The '90s reference harkened back to President Bill Clinton's sexual antics on the Oval Office couch, which Sen. Tim Scott (R-S.C.) had evoked moments earlier.
"Has anyone seen the controversy around Kellyanne Conway and the couch in the Oval Office? Come on people. You remember the '90s. That couch has had a whole lot of worse things," Scott said.
Twitter erupted on Tuesday over a series of photographs of Conway sitting back on her legs on the Oval Office sofa, tapping on her phone, while Trump met with leaders of historically black colleges and universities. Some felt that Conway's casual position was a sign of disrespect.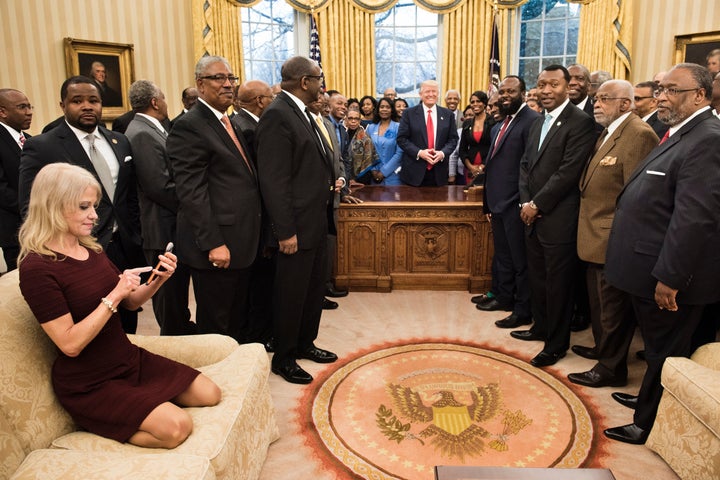 "Now, you can't expect us to take this 'meeting' seriously when this is the setting," tweeted DeRay Mckesson, a prominent activist in the Black Lives Matter movement.
Republicans quickly accused Conway's liberal critics of having a double standard, since President Barack Obama has been criticized for propping his feet up on the desk in the Oval Office. And when Scott referenced Clinton's infamous sofa moment at the congressional dinner, people laughed and applauded.
But Richmond's sexist joke went too far and did not amuse the crowd at all, according to the Washington Post. On Thursday, he said he didn't mean the comments in an inappropriate manner.
"Since some people have interpreted my joke to mean something that it didn't, I think it is important to clarify what I meant. Last night was night of levity. Where I grew up saying that someone is looking or acting 'familiar' simply means that they are behaving too comfortably," Richmond said. "I decided to use that joke due to the large social media backlash over her inappropriate posture considering there were more than 60 HBCU Presidents in the room."
The Louisiana lawmaker is, of course, not the first politician who has made a tasteless joke about a woman on her knees. Trump infamously told a female contestant on Celebrity Apprentice in 2013, "It must be a pretty picture, you dropping to your knees."
This story has been updated with a comment from Rep. Cedric Richmond.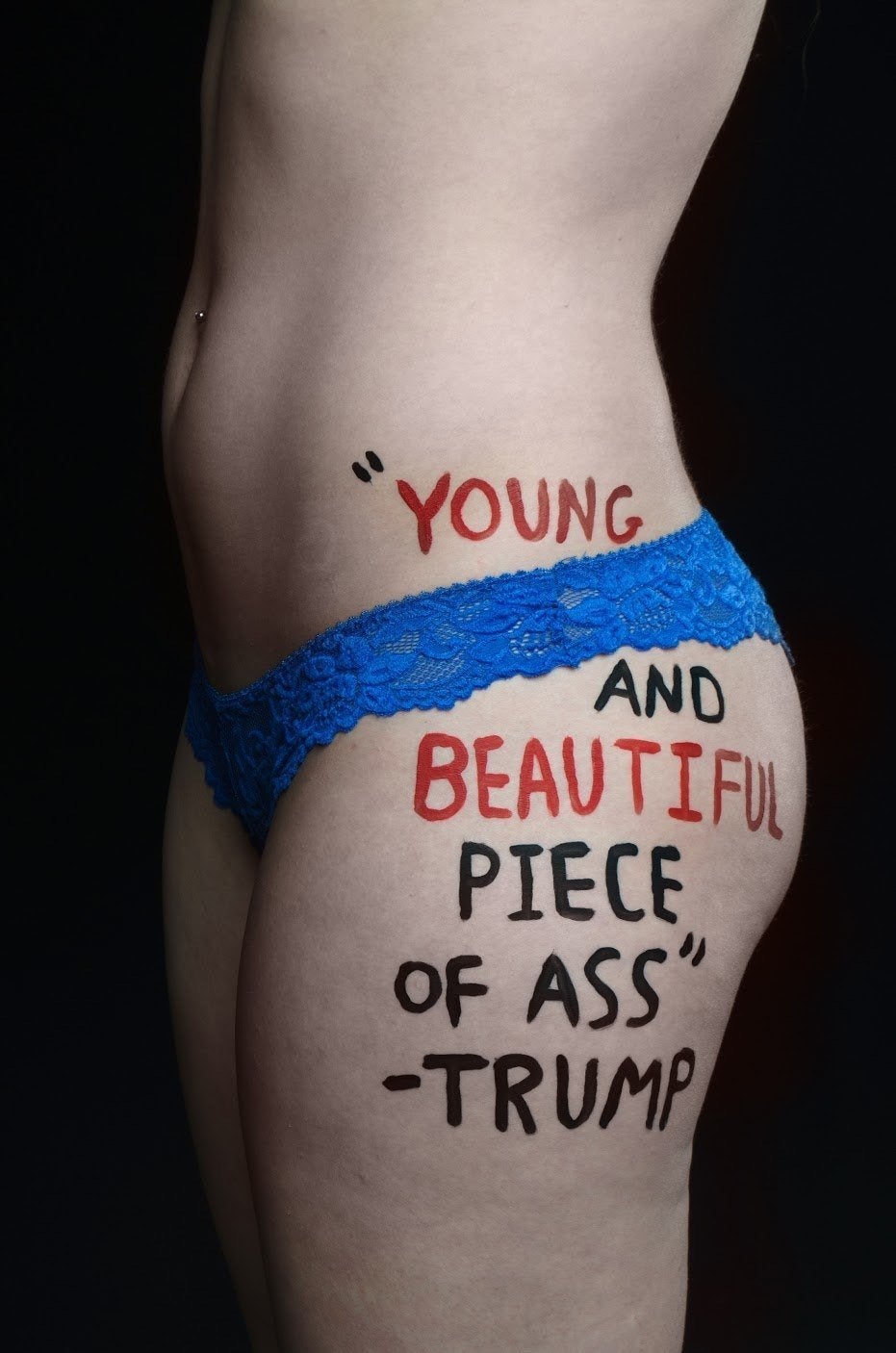 Donald Trump's Sexist Messages On Naked Bodies