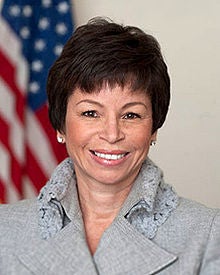 Every March I'm asked, "Why do we need Women's History Month?"
Have you seen the award-winning film, "Hidden Figures?" These brilliant, African-American, dedicated female mathematicians, known as "human computers," were the brains who sent the early astronauts into space. But until the recent film and best-selling book, their contributions were not well-known or recorded in history and textbooks. Their real-life Women's History story is a big box office success, suprassing blockbuster franchises.
As a journalist, author, speaker and women's historian, my personal 3R's of Women's History are Record, Report and Remember. A TV commentator suggested to me there might be "First Female Fatigue." To the contrary, in my Women Winners 2016 Election Report: "Cracking The Glass Ceiling, Celebrate Slivers of Success," the data reinforced that almost every winner was, indeed, the "first female" elected to the position. That's why, as a "first female" follower and archivist, I think it is so important to promote Women's History Month.
KELLYANNE'S "ALTERNATIVE FACTS" WHITE HOUSE WOMEN'S HISTORY
As an example of why we need Women's History Month to acknowledge and document women's contributions, I note Chris Matthews' softball January 2 "Hardball" interview with Kellyanne Conway on MSNBC. He introduced Conway, 
"As you pointed out, and I think somebody ought to advertise this, you're one of three women who have ever held the very high position of Counselor to the President. Tell us more."
Conway replied, "And all of them were Republicans. There's never been a Democratic woman with that title, Chris. Just a little piece of useful trivia. It tells you yet again Donald Trump has been promoting and elevating women…in the cabinet…"
Matthews did not challenge her. Here's a little useful fact. President Trump has appointed only four women out of 23 Cabinet-level positions (17 percent). This trails the past five presidents on achieving gender equality. Obama had eight women of 23 positions (35 percent). Importantly, in fact, there have been two Democratic women counselors, see below. These are useful facts that comprise, not compromise, Women's History.
Conway is duly acknowledged in my Election Report and "Women Make History Every Day Database" as the first female to manage a Republican presidential campaign and the first to win a successful U.S. presidential campaign.
But I point out that her false statement was a precursor to the "alternative facts" and thrice referencing nonexistent "Bowling Green Massacre" terrorist attacks she cited soon after that interview. Her surveillance reference to "microwaves that turn into cameras" gives new meaning to Hot Pockets!
Faster than an Oscars accountant, I immediately checked my Database, the White House, public records and original research. Valerie Jarrett was in office until the January 20 Inauguration. She was considerd President Barack Obama's closest adviser for the full eight years.
In fact, the plot thickened when I read that Conway and Jarrett had spoken backstage at a Politico/Google/Tory Burch "Women Rule Summit" on December 7. At that event, Jarrett told the audience she encouraged a reluctant Conway to take the White House job. Conway tweeted on December 20 that she had a second 30 minute conversation with Jarrett. On December 22 Conway announced she would accept a White House position. She was photographed leaving lumch with Jarrett at the White House on January 4, two days after her Matthews interview. Despite Jarrett's positive and welcoming counsel, Conway has spoken out about "presumptive negativitity" and "a lot of women have a problem with women in power."
INDIVIDUAL, DOUBLE DUTCH OR DICTIONARY "FEMINIST"
Conway claims the Woman Card when it suits her agenda. At a conservative conference in February, she explained she doesn't identify as a "Classic Feminist" because she considers the term to be "anti-male." In another signature word wrestle, she identifies as a self-proclaimed "Individual Feminist." I consider her a "Double Dutch Feminist," jumping between opposite Feminist and Conservative rope lines, to her own benefit. 
Maverick feminist suffragists risked ridicule and lives so all women could vote, thus creating the voting base for Conway's lucrative women's political polling and marketing business. A beneficiary of Title 9, she played field hockey in school. Opponents have massacred the word "feminist" to create a popular pejorative and negative narrative. The classic Merriam-Webster Dictionary immediately tweeted back to Conway:
 "Lookups for 'feminism' spiked today. It's "the belief that men & women should have equal rights and opportunities."
How did Conway and Matthews omit Valerie Jarrett? She had a unique powerful public position in real time and still was overlooked. He claims to have "a long political memory." Ann Lewis was Counselor to President Bill Clinton.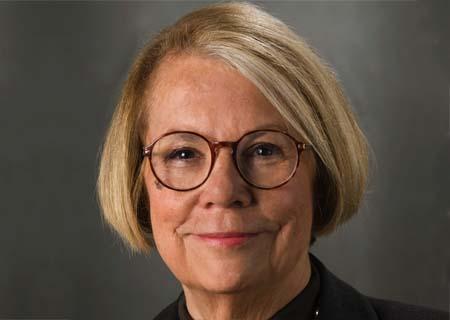 In fact, in January, Conway tweeted to Jarrett "…I inherited your office & love of the job," proudly and publicly positioning herself as Jarrett's successor. Conway frequently brags that she works in the West Wing office above the president's, previously occupied by Jarrett, Carl Rove and First Lady Hillary Clinton.
CON-WAY RESPONSE = WMD: WOMAN OF MEDIA DISTRACTION
She lives up to her name, cultivating the Con-way response modus operandi. Her code name could be "Rapunzel." She is a supreme spinner and princess of the partisan pivot police. If there was an Olympics for rhythmic verbal gymnastics, she would win the gold medal in the twisted pretzel pivot position. Certainly, she is the chief WMD: Woman of Media Distraction in the WMD: Weapons of Media Distraction arsenal.
To be accurate, for the Women's History, White House and public records, Conway is the fifth woman to serve in the position as Counselor to the President, including two Democrats. Dina Powell was named Senior Counselor on January 12. May I propose Matthews' mea culpa invite the women on his show?
• Valerie Jarrett, D, President Barack Obama
• Karen Hughes, R, President George W. Bush
• Ann Lewis, D, President Bill Clinton
• Anne Armstrong, R, Presidents Richard Nixon and Gerald Ford
AUDACITY OF HOPE AND COPE AND PERSISTENCE
As witnesses to making modern history, it is incumbent upon all of us, but particularly media personalities and women leaders, to accurately report and applaud women's accomplishments. Women's History Month creates an opportunity to honor brave women pioneers who challenged gender stereotypes to advance women but rarely benefited themselves.
Consider that only one attendee at the first Women's Rights Convention in 1848 was alive to vote 72 years later in 1920. Pioneer women fought the old fights to ensure future women got the new rights. Throughout history, women have endured the audacity of hope and cope, and yes, despite warnings, they persisted!
"PRO" OPPOSITE "CON" - PROGRESS OPPOSITE CONGRESS?
If "pro" is the opposite of "con," is progress the opposite of Congress? The number of women in Congress remains at 104, with a record 21 women in the Senate and 83 in the House. Hence, women will comprise 19.4 percent of Congress, placing the U.S. in the middle, compared to other countries.
MAKING THE CASE FOR WOMEN AT HARVARD BUSINESS SCHOOL
Celebrating Women's History, it's also important to look forward to train and advance future women world leaders. The male Dean of the Harvard Business School pledged to diversify its signature case studies and double women protagonists to 20 percent by 2019. The prestigous studies account for almost 80 percent of all worldwide graduate business school case studies (more than 12 million sold annually). Eight women enrolled in the first two-year, coed MBA class in 1963. A record 42 percent women are in the HBS class of 2017 (389 of 937 students).
At HBS, 50 percent of the students' grades are based on class participation. Scribes were added to classes to assist the faculty in recording "calling patterns" for more balanced men's and women's speaking records. They learned that women's comments were undervalued and less likely to be remembered, as men who spoke up.
MARCH MADNESS — WHAT ABOUT WOMEN'S BRACKETS?
During Women's History Month, my own March Madness is the lack of press coverage and public support for the NCAA women's teams and brackets. The Final Four is March 31 and the Championship is April 2. How are you advocating to include the women's games in pools and media?
Senda Berenson, the "Mother of Women's Basketball," as director of physical education at Smith College, officiated at the first women's basketball game on March 22, 1893, at Smith. She wrote the first official rule book and was the "first female" inducted into The Basketball Hall of Fame in 1985, 31 years after her death.
MAKE MORE WOMEN'S HISTORY!
Speaking of future women leaders, in the spirt of sisterhood, let's make many more "first female" milestones — individually and collectively — including president. Onward and upward! "Celebrate Women Every Day and Make History!"
REAL LIFE. REAL NEWS. REAL VOICES.
Help us tell more of the stories that matter from voices that too often remain unheard.
This post was published on the now-closed HuffPost Contributor platform. Contributors control their own work and posted freely to our site. If you need to flag this entry as abusive,
send us an email
.