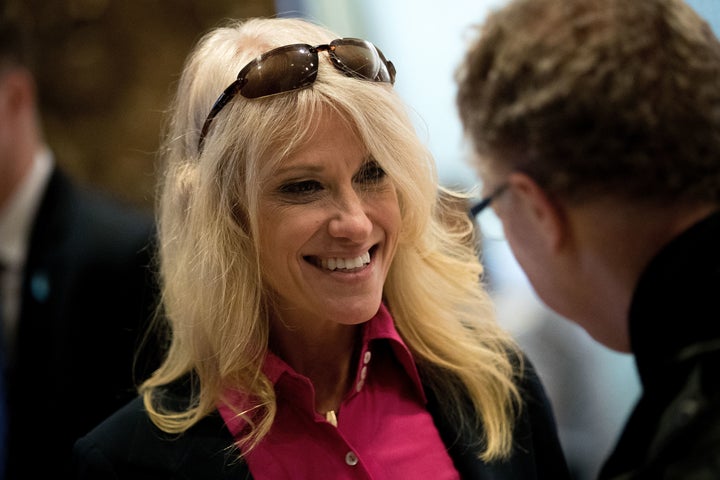 On Thursday's "Good Morning America," newly appointed White House counselor Kellyanne Conway said reporters could expect "traditional" daily access to President-elect Donald Trump's team, even as other key transition figures have emphasized possible changes in dealing with the press and Trump has yet to hold a news conference. 
"This will be a traditional White House in the sense that you will have a great deal of press availability on a daily basis and you'll have a president who continues to be engaged with the press," she told ABC News' David Muir. 
During the presidential campaign, Trump, Conway and the Republican National Committee repeatedly hammered Hillary Clinton for her long press conference drought. Muir reminded Conway of that criticism on Thursday and played a clip of the former campaign manager telling reporters that Clinton "doesn't respect you the way we do."
Trump hasn't held a news conference since July, and has broken with tradition by still failing to conduct one in his 44 days as president-elect. By comparison, both President Barack Obama and former President George W. Bush held news conferences three days after being declared the winner in the 2008 and 2000 elections, respectively.
Conway suggested there hasn't been time for a press conference, as Trump and Vice President-elect Mike Pence have been forming their cabinet "at record pace." However, Trump ― who proposed and canceled a press conference to address plans for his business upon taking office  ― has recently had time to meet with Kanye West, go on a "Thank You" tour and attend a cocktail party Sunday night with the press at Mar-a-Lago, a half-hour meeting that reporters controversially allowed to be off the record.
Over the past week, other top transition figures, such as incoming White House Chief of staff Reince Priebus and senior communications adviser Sean Spicer, have said that some traditions, like the daily televised briefing and White House seating arrangement, were being re-evaluated.
In a Fox News interview, Spicer said Trump won't kick news outlets out of the White House, a departure from the campaign's willingness to blacklist nearly a dozen. But he acknowledged that the incoming team is looking "at everything" with respect to the press operation. 
Trump is expected to name his press secretary as early as Thursday, with Spicer at the top of the list. The president-elect is said to also be considering Fox News host Kimberly Guilfoyle for the high-profile role.  
Calling all HuffPost superfans!
Sign up for membership to become a founding member and help shape HuffPost's next chapter
BEFORE YOU GO