Kellyanne Conway, counselor to President Donald Trump, would not say whether she and other senior White House officials plan to report directly to John Kelly, Trump's newly appointed chief of staff.
Chris Wallace, host of "Fox News Sunday," played a clip of Conway answering a question about the matter evasively on a Fox program on Friday. He then asked her to clarify whether she would answer to Kelly, a retired U.S. Marine Corps general who previously helmed the Department of Homeland Security for Trump.
"I will do whatever the president and our new chief of staff, Gen. Kelly, will ask me to do," Conway replied.
"I'm always a protocol-and-pecking-order kind of gal," Conway added. "I'm a very deferential person. I never addressed the president, even when he was a candidate ― as close as we are, as boss and employee, I've never addressed him by his first name. I always address people like Gen. Kelly as sir."
Wallace pressed her on the matter, asking again if that meant Conway has been told to report to Kelly going forward.
"I will speak with Gen. Kelly and the president about that as, I'm sure, Anthony Scaramucci will," she said, referring to the controversial new White House communications director.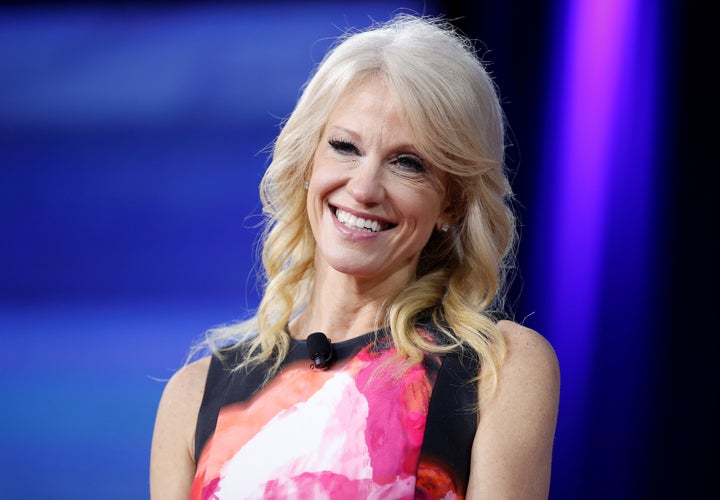 Trump announced Kelly's selection on Friday afternoon, following Reince Priebus' resignation as chief of staff. The embattled Priebus left after Scaramucci had been lambasting him in the press, suggesting Priebus was responsible for leaks of sensitive information to journalists. Scaramucci, in a profanity-laced New Yorker magazine interview published Thursday, also labeled Priebus, the former head of the Republican National Committee a "paranoid schizophrenic, a paranoiac."
Critics have attributed the dysfunction at the White House to Trump's freewheeling management style in which many top aides enjoy direct access to him. Priebus, for example, was undercut by the considerable influence of chief strategist Steve Bannon and senior adviser Jared Kushner, the president's son-in-law. 
In a subsequent interview on "Fox News Sunday," Wallace asked House Minority Leader Nancy Pelosi (D-Calif.) whether Kelly's appointment would restore discipline to the White House.
"I hope so," Pelosi said.
Pelosi said she planned to meet with Kelly later in the day and had worked with him while he was secretary of Homeland Security. She alluded to the confusion that has surrounded the chain of command in the West Wing.
"It's a very important position: the chief of staff to the president of the United States. And it has to be recognized that he is the chief of staff," she said.
BEFORE YOU GO
PHOTO GALLERY
All The People Trump Attacks In His New York Times Interview