WASHINGTON ― Kellyanne Conway, a counselor to President Donald Trump, said she didn't understand why millions of people around the world attended protests Saturday, especially after the president's "uplifting and unifying" inauguration speech.
Conway told ABC "This Week" host George Stephanopoulos on Sunday that she and Trump had briefly discussed the protests. The main march, which drew hundreds of thousands of people to the National Mall in Washington, D.C., exceeded organizers' attendance expectations.
"We certainly respect people's First Amendment rights," Conway said. "But I frankly didn't see the point. I mean, you have a day after he's uplifting and unifying and you have folks here being on a diatribe where I think they could have requested a dialogue. Nobody called me and said, 'Hey, could we have a dialogue?'"
"Nobody called me and said, 'Hey, could we have a dialogue?'"
Conway also criticized "celebrities from the podium using profanity-laced insults."
"You have a very prominent singer who's worth hundreds of millions of dollars not going over to a woman's shelter here in D.C. to write a check, but instead saying that she thought of, quote, 'burning down the White House,'" she said.
Although Madonna did say she "thought an awful lot about blowing up the White House" and use explicit language, her typically edgy performance was hardly representative of the rest of the march.
"I just thought they missed an opportunity to be about solutions and to really fight for those millions of women whose kids are trapped in failing schools, who don't have access to health care, who don't have access to an economic affordable life," Conway added.
But that's exactly what many of the people who traveled to Washington this weekend were indeed talking about. Opposition to Trump and the policies he campaign on was an undercurrent throughout the day, but marchers all had other issues they felt were important to highlight.
Helen Brock was among a group of Flint, Michigan, residents who came in a bus to urge Trump to address the city's water problems. She ended up moving 15 miles outside of Flint because her hair was starting to fall out.
She said she's not a Trump supporter, but "I'm going to give him the benefit of the doubt, because I really don't have a choice."
At least five women who have accused Trump of sexually assaulting them also came to the march.
"It's not right for anyone, let alone the president, to speak about nor treat women in the way that he has," said Temple Taggart, a former Miss Utah USA who says Trump kissed her on the lips without consent when she was 21.
Want more updates from Amanda Terkel? Sign up for her newsletter, Piping Hot Truth, here.
Before You Go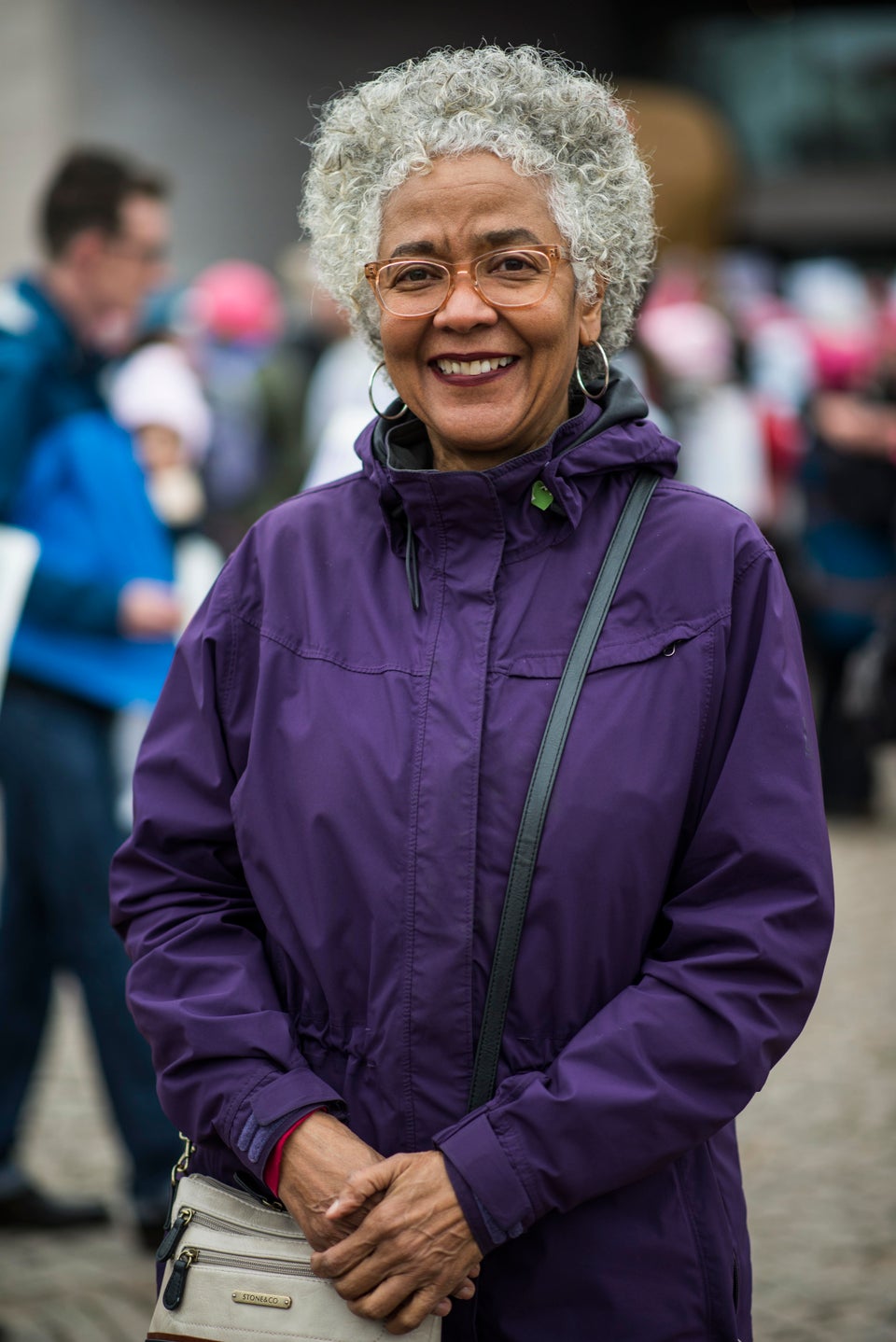 Portraits Of Women From The March On Washington
Popular in the Community