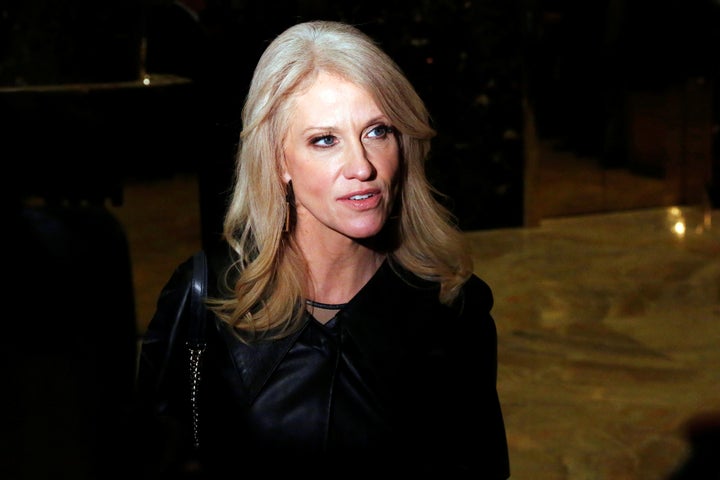 I almost feel bad for her, until I remember that she's one of the reasons why we are in this mess.
She was a mastermind, a genius. People loathed her, but she had our collective awe and respect. We marveled at her verbal dexterity and unbelievable ability to deflect and defend the indefensible. We questioned her ethics, but never her political prowess. We were impressed. Really impressed.
Cut to 28 days into the new administration and she's already been banned by CNN's State of the Union and MSNBC's Morning Joe – for lacking credibility.
"SNL" has gone from depicting her as a confoundingly busy, über capable, superwoman, to a desperate psychopath.
If only she had walked away after the election, it would've been like retiring after winning the Super Bowl. Even the staunchest Hillary supporters had to give it up to her for her ability to steer a sinking, stinking ship to victory.
It could be that she liked the taste of power and celebrity a bit too much, or maybe the career mercenary actually believed that her boss could "make America great again." Whatever the case, it is clear that she stayed at the party too long.
Between "alternative facts," "the Bowling Green Massacre," being counseled for hawking Ivanka's clothing line and stating before the cameras that Michael Flynn "enjoys the full confidence of the president," just hours before he resigned – things have not gone well for Kellyanne. Perhaps it has something to do with a completely disorganized White House or maybe it's a product of her being shut out by the boys' club and not given the actual facts – but in any case, it's been disastrous for her and for our country.
We used to think she was a maniacal genius, but wished we had her on our team. Now, we just think she's maniacal. She could however regain some of our respect if she were to quit the verbal gymnastics and simply speak the truth – but then she'd be out of a job.
Popular in the Community