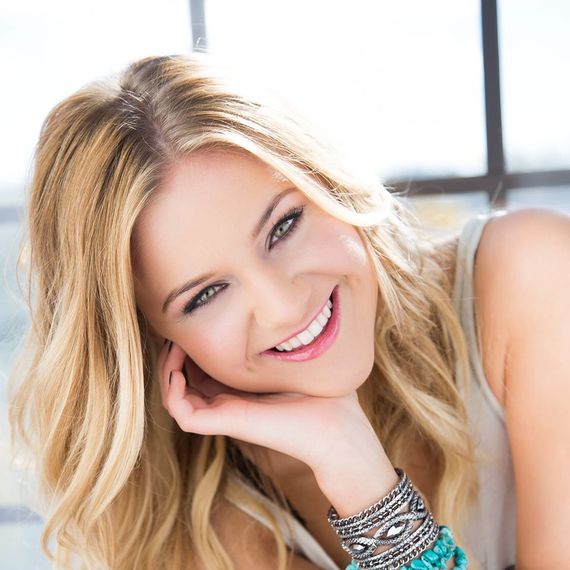 Dozens of country artists were in Nashville last week for the annual Country Radio Seminar conference, but few shone as brightly as rising star Kelsea Ballerini.
Ballerini, whose debut single "Love Me Like You Mean It" is already Top 25 at country radio (a notable feat for a new artist, particularly a female artist who co-wrote the song!), wowed industry attendees and fans alike. The 21-year-old Tennessee native already has the stage presence and songwriting chops of a seasoned veteran.
"Songwriting is the core and foundation of who I am as an artist," Ballerini says. "My songs are my stories... good, bad, ugly, beautiful." And although she's country-to-the-core (she was invited to play a second show at the Grand Ole Opry less than one month after making her debut there on Valentine's Day) it's clear that both Ballerini and her songs have massive pop crossover potential.
Ballerini's second single, "The First Time," is a deeply personal ballad that the artist wrote "on my front porch, waiting for a guy to show up who never showed up." She says the song helped her learn the lesson that "sometimes when life shuts doors it's for a reason." The song also serves as the title track to Ballerini's upcoming debut album, scheduled for a May 19 release.
Here's a quick Q&A with country's It-Girl-in-the-making.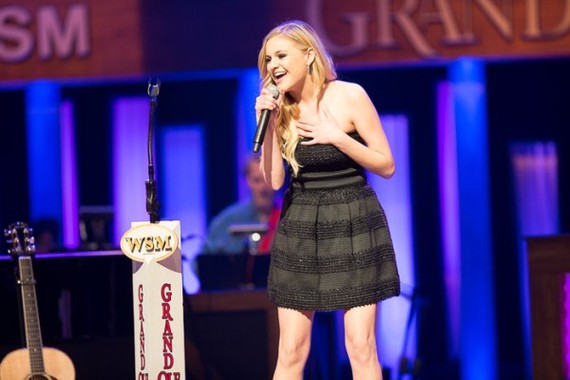 You grew up on a farm in Tennessee. How has that upbringing informed your musical style?
Growing up in east Tennessee gave me my country roots, my twang, and a lot of my stories.
CMT and Billboard, among others, have listed you as a new face in country to watch. How does that make you feel?
It makes me even more excited to put out my album and continue to work hard and make the best music I can. It's really humbling to be acknowledged by such established names like CMT and Billboard. I want to prove them right!
How would you sum up your life the last couple of years?
It's been nonstop. I was a full-time college student two years ago and just signed my record deal a little over a year ago. This last year has been the most beautiful blur. Getting to watch songs go from the writing room to Top 25 at country radio (AHH!) is the most rewarding, humbling feeling.
What can fans expect from your debut album, The First Time, when it's released in May?
Oh my goodness, I am so excited about it. Basically it's a snapshot of my life from when I started writing songs at 12 until now at 21. I think the EP captured the fun, free, confident, youthful side of my music, and the rest of the album shows more depth. Every song is intentional; there is a reason it is on there. I'm a writer on each track and couldn't be more proud of it.
What's a song people would be surprised you know every word to?
"Gold Digger" by Kanye West. I thought I was really cool in middle school (I wasn't!) and my friends and I would rap it during lunch.
Although there's no lunchroom rapping (damn!), check out the lyric video to "The First Time."
Popular in the Community