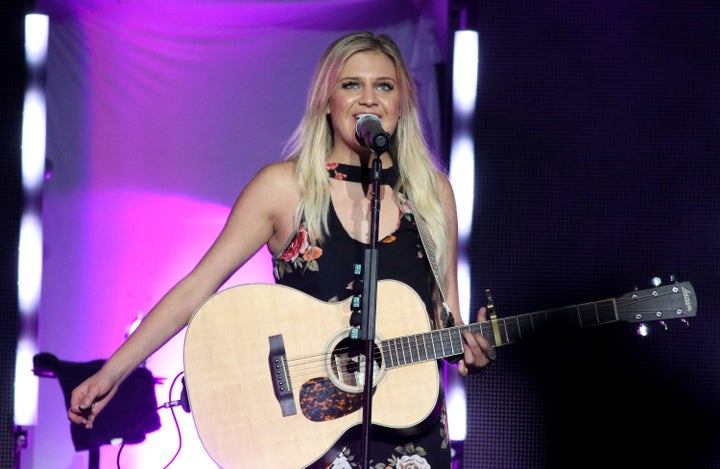 The view is pretty good from up top.
Kelsea Ballerini reached No. 1 on Billboard's Country Airplay chart this week with her hit single "Peter Pan." It's a major accomplishment for the Tennessee native, who released her full-length debut album, "The First Time," in 2015. And, for many, it's nice to see some ladies dominating the country music scene. Ballerini remembers it was a bit of a different story just a couple of years ago.
"It was really hard for females at that time," she told The Huffington Post, recalling a lot of talk around men taking prominent spots on country radio and elsewhere in the music world.
"It was just this constant conversation happening in Nashville. And I remember it was talked about everywhere, like, 'Where are the girls on country radio other than Carrie [Underwood] and Miranda [Lambert]?' I think, like everything, it was a trend," the 23-year-old explained. "They called it bro country … and I don't think there was anything wrong with that. It's really cool when in every genre of music you can listen to a song and know what era it was from. I think that bro country became kind of an era for country music, and I like that there's a new era and it's women. It's Maren [Morris], It's Maddie & Tae."
You can also add Ballerini to that growing list of female singers taking over the country music scene. Also a songwriter, Ballerini co-wrote "Peter Pan," about heartbreak and past relationships.
"I try to be as honest as I can in writing. That's what ends up translating and relating to people," she said. "It's so fun to make up stories, but I find that the songs that I'm most proud of came from a real thing in my life. 'Peter Pan' being one of those."
Writing comes naturally for Ballerini, who says she always loved music and grew up singing in church choir and glee club. She just wasn't sure how to go about pursuing her passion. 

"I was living in Knoxville, Tennessee, and I didn't really know how you would become a singer. I didn't even think that I could do it. I didn't even dream about it. But when I was 12, it was that year where I got tall, boys got cute, everything was weird," she said. "Then my parents split up on top of that, so it was a big year of change for me. I just randomly started writing songs. It honestly just fell into my lap. It became an obsession."
And luckily others have caught on, including Taylor Swift. The country-turned-pop superstar actually helped push Ballerini's career along.
"Taylor tweeted about my EP two years ago … No one knew who I was. And she randomly heard 'Love Me' when she was in Nashville and tweeted about it and completely changed the course of my life. We just started talking from there and now we're buddies. She's awesome."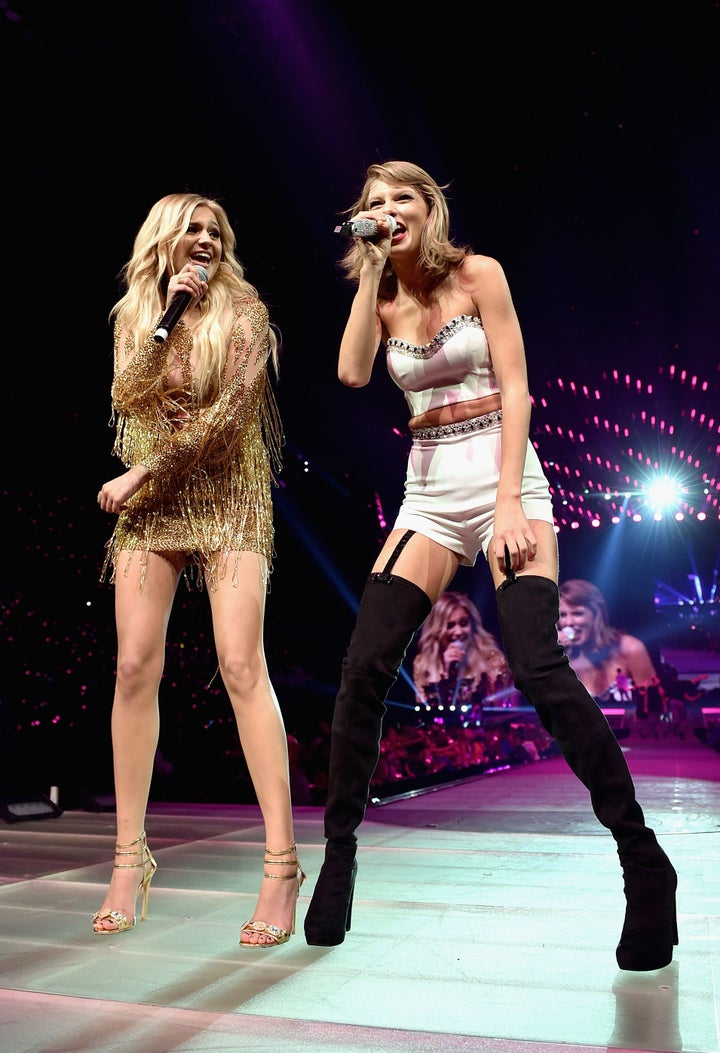 She's also plotting a full-length sophomore album.
"We're four songs in right now. I'm still figuring out what the heartbeat of it's going to be," she said. "But what we have so far I'm really proud of."
The Huffington Post receives a percentage from the purchase of tickets bought via a link on this page.
REAL LIFE. REAL NEWS. REAL VOICES.
Help us tell more of the stories that matter from voices that too often remain unheard.
BEFORE YOU GO