Country musicians Kelsea Ballerini and Morgan Evans are individually speaking out about their 2022 divorce, and from the sound of it, their current relationship is anything but amicable.
In this week's episode of the "Call Her Daddy" podcast, Ballerini recalled the painful moments leading up to her split from Evans, an Australian native, last August.
"There were separations, there was years of couples therapy," the three-time Grammy nominee told host Alex Cooper, as seen in a teaser clip shared Tuesday by People. "There was many a night of sleeping on the couch. This was just a relationship that took work for a long time."
Ballerini, who hails from Tennessee, and Evans met as co-hosts of the 2016 CMC Awards in Australia. They were engaged that December and married a year later in Cabo San Lucas, Mexico.
In her "Call Her Daddy" chat, Ballerini recalled having to put on a united front at the CMA Awards one year after she and Evans had spent the previous night in separate rooms.
"I slept on the couch the night before the CMAs," she said. "I remember I went to rehearsal at the arena and texting him and him being like, 'I'll just see you at the carpet.'"
In a separate snippet from the podcast shared on Instagram, Ballerini took issue with the sentiments Evans expressed in his 2022 ballad "Over For You," which describes the end of a relationship.
"As he's putting out a song about being blindsided, he's taking half the house that he didn't pay for," she said. "How was I married to this person for this long and I had no idea that that bit of character was tucked within that human being?"
These days, Ballerini is in a new relationship with "Outer Banks" actor Chase Stokes. She's also promoting a new EP, "Rolling up the Welcome Mat," which was written and recorded after she and Evans had gone their separate ways. The six songs have been described as reflecting "a chronological move through a breakup."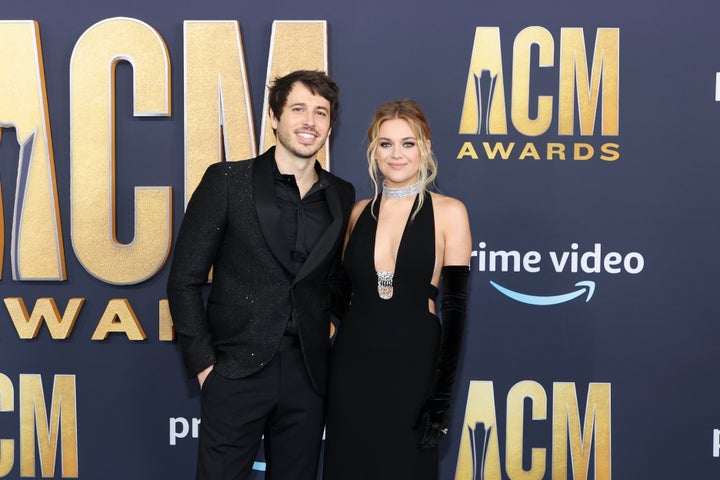 Later on Tuesday, Evans responded to Ballerini's claims with a short note posted to his Instagram account.
"It's really sad for me to see this person, who I spent so much of my life with, and loved with all my heart, saying things that aren't reality and that leave out what really happened," he wrote. "She knows I'm not the type of guy to speak on those things publicly."
"If this is what she needs to heal, I hope it helps," he continued. "All I ask is that if you're on my pages, please don't be mean. Don't be mean to Kelsea, don't be mean to each other. Life's too short."
Popular in the Community