It's a week before her new album is scheduled to arrive, and Kelsea Ballerini is driving around Tennessee listening to it all over again.
The country starlet is blasting "Unapologetically" on her way to Knoxville in the same way she hopes fans will do: from start to finish.
"It's such a 'single' industry right now, and I love albums," she told HuffPost. Ballerini hopes fans will love her new album, out Friday, Nov. 3, marking her sophomore effort and first full-length release since 2015's "The First Time."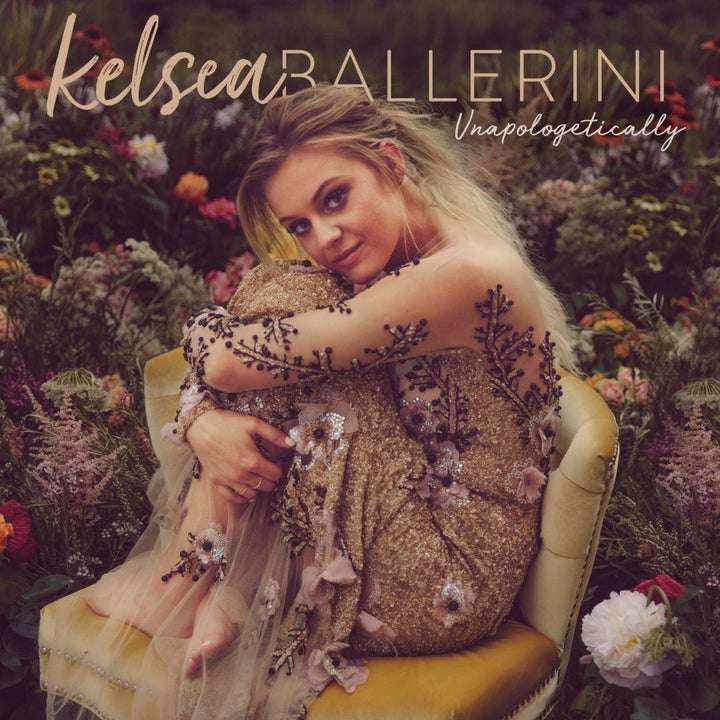 "I didn't know where to start, honestly," she said about her approach to writing this new set. "Which is kind of scary to say. When I made my first record, I had a publishing deal for a year before that, and I wrote most of the songs on my record that year." After scoring a record deal "all of the sudden," Ballerini said, "We put 12 songs together, and that was my introduction."
It was certainly an impressive introduction. The singer's debut nabbed three hit country singles, including "Love Me Like You Mean It," "Peter Pan" and "Dibs." 
With "Unapologetically," Ballerini decided to put the tracklist in chronological order, shaping up to the "story of my life," she said. "Moments," "glimpses" and "emotions" she's felt over the past three years inspired her subject matter ― ranging from her burgeoning career to her engagement to the Australian country singer Morgan Evans.
"It was the funnest puzzle to put together … When I listen to it top to bottom it brings me back to certain moments that I can remember and tap back into that emotion. That's what I'm really proud of," she said.
When asked what kind of message she hopes to send with her new album, Ballerini said, "The biggest thing is that it's OK to feel to feel however you need to feel, and that sounds super cliché. I don't know, I think that we live in a world and in a society that makes you feel like you have to be OK all the time. And life just does not work that way."
While co-writing the album's 12 tracks, Ballerini tapped into the range of emotions she's felt lately.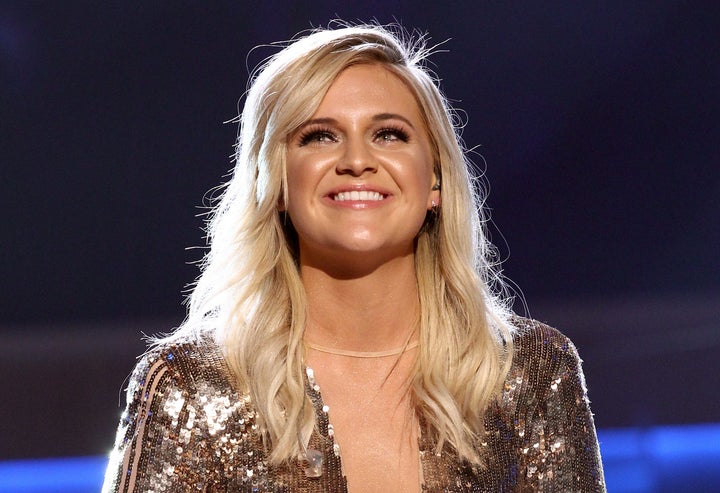 "If anything, being so happy, and being in a committed and safe relationship, I feel like that makes me have a different perspective than when I write about my breakups," she said. "The hardest thing for me to write about is happiness. That's the part of everyone's life that we show. Social media ― you see everyone's happiness. You don't see everybody's sadness. That's why I think I love to write about sadness."
Ballerini has a lot more to be happy about going forward. She's nominated for Female Artist of The Year at the upcoming CMAs, and she'll soon walk down the aisle. As a fully fledged country star, it's been challenging to keep those wedding plans under wraps. 
"It's definitely been interesting to try to not talk about it because it's something that everyone wants to know about," she said. "We have a wedding planner [but] we're both not wedding people or perfectionists. I just think it's been a little more hands-off because we're both so busy right now."
"Busy" because everything circles back to Ballerini's music and career, in the end.
"Unapologetically" is out now.
Calling all HuffPost superfans!
Sign up for membership to become a founding member and help shape HuffPost's next chapter
BEFORE YOU GO
PHOTO GALLERY
Celebrity Photos 2017