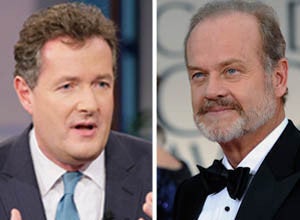 Kelsey Grammer ditched his interview with CNN's Piers Morgan on Wednesday night after the show ran a photograph of his ex-wife Camille Donatacci in the opening credits (see update below).
Grammer and Donatacci split after more than ten years of marriage in 2010. Viewers were able to see some of the nasty settlement and child custody negotiations on "The Real Housewives with Beverly Hills," of which Donatacci was a cast member for two seasons.
Morgan, who boasts more than 2 million Twitter followers, made his disdain for Grammer's behavior known. At the top of his show, Morgan tweeted that Grammer "was supposed to do [his] show but ran out of the building. Weird."
Morgan than told his followers why Grammer bailed.
"So, Kelsey Grammer saw a photo of his ex wife Camille in the open to our show and legged it. Extraordinary. Never had this happen before," he wrote. He added that Grammer was "very friendly" when they chatted right before the show, and again described the situation as "weird."
Even though an image of Donatacci aired at the start of the show, Morgan said he had no intention of even mentioning Grammer's ex-wife.
"I like Kelsey Grammer personally, but this was a shockingly unprofessional thing to do," he wrote.
Morgan's first tweet Thursday morning still had to do with Grammer's bail. He asked, "Anyone found Kelsey Grammer yet?"
"Before the interview was scheduled it was made clear that Kelsey would answer all and any questions including those about his ex wife. His only request was not to show any images of her. Just before the show went live, Kelsey saw a test of the opening and it included an image of Camille. Publicists asked producers that it be removed and were assured it would be before the show went live. At 9:00pm we were all sitting in the greenroom and saw no change's had been made. That's when Kelsey and his team left," the source said.
Additionally, Grammer's publicist confirmed that the actor was told by a show's producer that the image of Donatacci would be removed.
Grammer's rep told The Hollywood Reporter, "Piers needs to take responsibility for what he did to Kelsey. It's called accountability."
UPDATE: Piers Morgan disputed the HuffPost account detailing Grammer's exit.
Related
Before You Go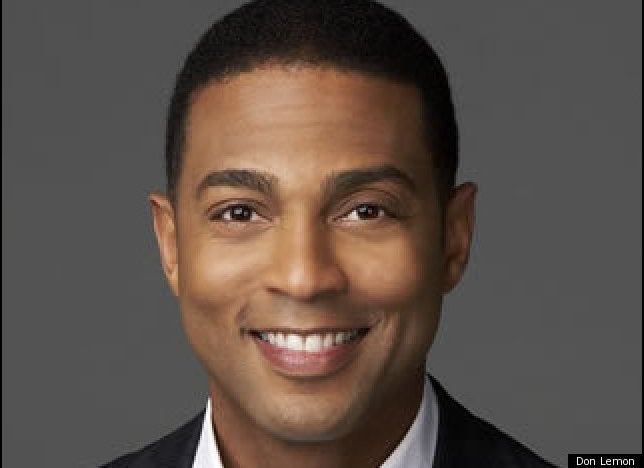 Faces Of CNN
Popular in the Community