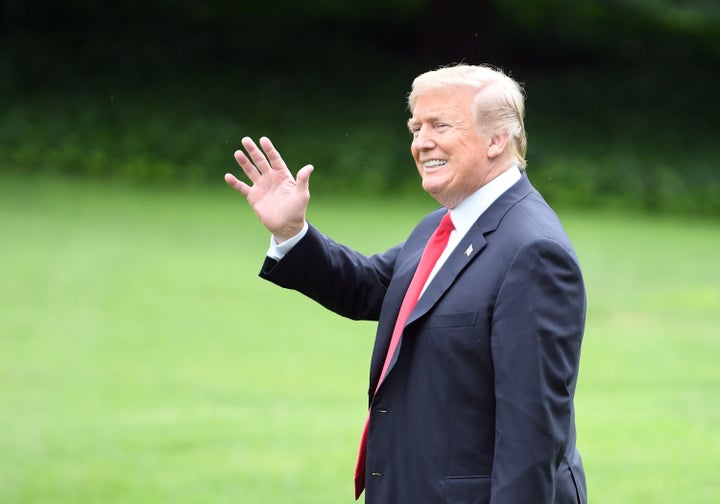 Trump intends to nominate Kelvin Droegemeier, an expert on extreme weather events, to lead the OSTP after 19 months without a top science adviser. If the Senate approves his nomination, Droegemeier could help steer federal policy on various issues, including the environment, artificial intelligence and self-driving cars, according to The Washington Post.
The selection was immediately hailed by some in the science community, who noted Droegemeier has long expressed a strong belief in climate change, contrary to many of those in the Trump administration, including the president himself.
"Science and technology are embedded in almost every issue that the president deals with, and since 2016, we've urged the nomination of a respected scientist or engineer," Rush Holt, the chief executive officer of the American Association for the Advancement of Science, said in a statement. "Kelvin Droegemeier is such a scientist; his work cuts across many disciplines from meteorology to cybersecurity and he has demonstrated many years of public service at the interface of science and policy."
Droegemeier, 59, is currently the vice president for research at the University of Oklahoma and has served on the governing board of the National Science Foundation under both Barack Obama and George W. Bush. Nature notes that he would be the first person who was not a physicist to lead the office since it was established in 1976. His faculty profile video is below.
"He's a very good pick. … He has experience speaking science to power," John Holdren, who served as Obama's science adviser and led the OSTP for eight years, told Science. "I expect he'll be energetic in defending the R&D budget and climate change research in particular."
If Droegemeier is approved, it's unclear how much sway he'll have in the Trump White House. The current administration has slashed the number of OSTP employees to 50 from a high of 130 under Obama, according to Nature, and Trump has taken an antagonistic approach toward science since assuming office.
"He always has. I see no reason why he wouldn't now," Maria Zuber, vice president of research at MIT, told Science. "He's a good old boy. He wears cowboy boots. … He's a personable guy."
Popular in the Community